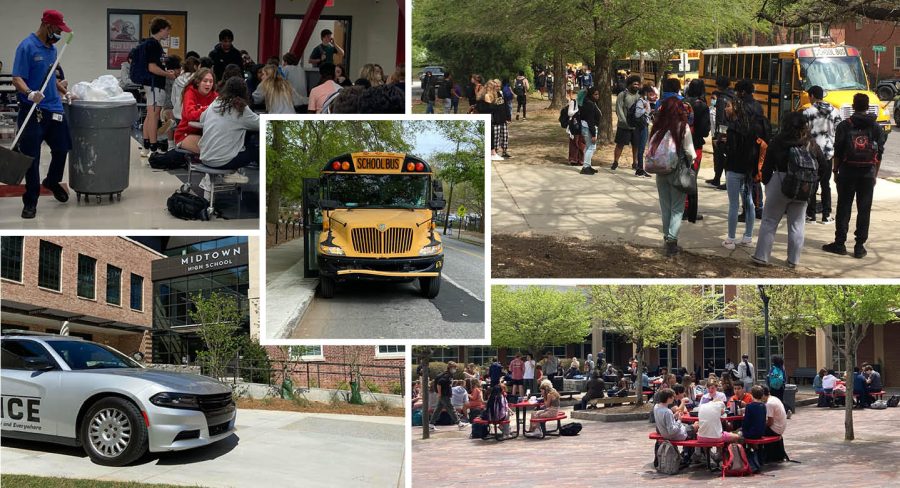 Sayan Sonnad-Joshi, Shay Bowman, Aran Sonnad-Joshi)
As the Midtown community has adjusted to the new realities of in-person learning after a year and a half online due to the Covid-19 pandemic, one group at Midtown has been especially invaluable – the support staff.
The Midtown support staff includes bus drivers, cafeteria workers, police officers, custodians and others who work behind the scenes to keep the school running smoothly.
"The support staff at the school are an indispensable and essential part of the Midtown community," Principal Dr. Betsy Bockman said. "Without their hard work and dedication day-in and day-out, the school would not be as successful as it is today."
According to Assistant Principal Willie Vincent, with the return to in-person learning, these staffers are "now more important than ever."
"This year, we had some students who had never been at Midtown in-person, and the support staff, such as the bus drivers and police, really made these students feel at home here and made the transition easy," Vincent said.