Boys' High Forever
November 27, 2021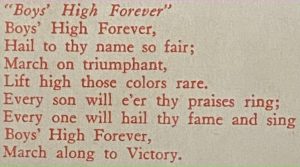 Although Boys' High School closed in 1947, its legacy continues at Midtown.
"They established the momentum here," Brandhorst said. "The best thing that I've seen in my 20-plus years here is there's a momentum to [the school's reputation], which I think the strength of Boys' legacy perpetuates. We know the school goes way, way back, and it's not a school that's just a few years old."
Principal Dr. Betsy Bockman believes the Charles Allen building is an integral part of Atlanta history.
"It means a lot to me to be in this building, as it's a part of Atlanta history and the history of this school," Bockman said. "There are some issues with being in a building that is one hundred years old, but it is truly a special place, and I don't think I would rather be anywhere else."
Alumni from Boys' High have also contributed to the school over the years. One such example is the arch at Midtown's entrance, which was a gift from the Boys' High alumni association.
"They funded the big arch over 10th street which now says Midtown High, not Grady High," Brandhorst said. "That's a really important part of our history and it has become a symbol for our school around the state and country overall."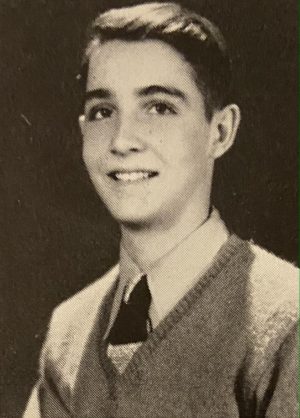 Boys' High's legacy also continues through the Boys' High School Foundation, which was established by the Atlanta Boys' High School Alumni association and provides money for Midtown. The foundation provides $10,000 each for Midtown's Reading, Writing and Math centers. The money also provides a yearly need-based scholarship through the Community Foundation for Greater Atlanta (CFGA) for Midtown students who demonstrate leadership.
"They created this foundation that gives out two scholarships a year to Midtown students," Bockman said. "It's $5,000 for four years, for two students each year."
In addition to providing financial support, the scholarship also provides recognition for students.
"It's … an affirmation of following a moral character and being a good student, not just academically but in the community," Ryan Rodriguez, a grants manager at GFGA said.
However, the money from the Boys' High School Foundation will run out soon.
It is due to sunset pretty soon in 2028," Rachel Spears the chair of the board of the Midtown High Foundation, said. "There may be some additional funds, so it'll last a little bit longer, but this is not forever. Sadly, it will come to an end at some point."
The Boys' High Scholarship has also inspired others to support Midtown students.
"I just talked to a donor this week who had heard about the Boys High scholarship really loved the idea of it," Erin Boorn, the Senior Philanthropic Officer at CFGA said. "So he's thinking about setting up a scholarship fund."
Even though the money from Boys' High alumni will run out, the legacy of Boys' High will continue.
Principal E.L. Floyd ended his message in the 1947 Alciphronian, "The spirit of this school will be felt in the future life of the city … certainly in the lives of all boys and men who have been a part of the student body."
Dr. Bockman shares a similar sentiment.
"I don't think we'll ever forget Boys' High," Dr. Bockman said. "It's just a part of Atlanta, it's part of the fabric."