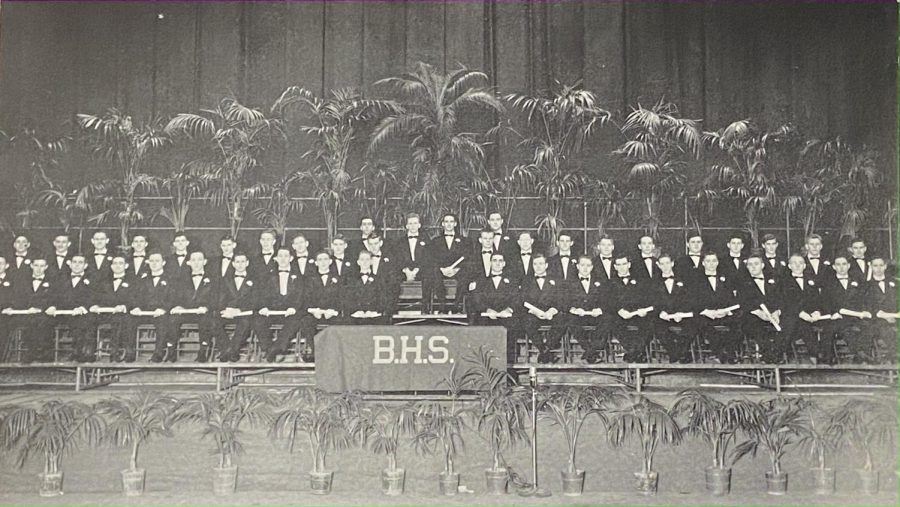 1947 Boys' High Yearbook
Seventy-five years ago, in 1946, Boys' High School welcomed its last class. The next spring, in 1947, both Boys' High and its sister school, Tech High School, both all-white male-only schools, would shut their doors. In the fall of 1947, the building would be occupied by co-ed Henry W. Grady High School.
In the last edition of the Alciphronian, the Boys' High yearbook, Principal E. L. Floyd wrote, "For 75 years, Boys' High School stood for the best in scholarship and character development. Into the finest colleges of the nation and into all walks of life, it has sent an abundance of boys in the life of the South and of the entire nation."
Boys' High School was founded 149 years ago, in 1872. Along with Girls' High School, it was one of the first two schools in the Atlanta Public Schools system.
"You attended a private school if you were wealthy," Grady alumnus and creator of the Atlanta Public Schools Forgotten Schools blog Shakia Guest-Holloway said. "If you were a poor person, you would either have to depend upon the philanthropic donations of the local city's wealthy elites [or] board of education. But, elected officials in [Atlanta] felt that it was high time for the city to offer public education to local students."
Boys' High was originally located in the basement of Girls' High but soon moved to a new location in downtown Atlanta. However, this building still faced many issues.
"The original buildings for the schools were basically cracker boxes," said Cathy Loving, the archivist and historian curator for Atlanta Public Schools from 1985 to 2006. "They weren't really school buildings. You can imagine what construction was like just after the war because Atlanta was basically burned down to the ground."
In 1924, due to overcrowding and a fire in the old building, Boys' High moved to what is currently the Midtown High School campus, which was the school's final location. The building was originally meant for Tech High, which had begun as the technical department of Boys' High before turning into a separate school. However, due to the issues with the previous Boys' High building and the expense of maintaining two facilities, both schools were moved into the new building.
"Tech High occupied the other part of the building we were in on 10th and 11th streets," Larry Hailey, a former Boys' High student and former president of the Atlanta Boys' High School Alumni Association, said. "Our schools had a bitter rivalry in everything, including sports, in which they also had excellent teams. We didn't like each other very much. The Tech High guys always thought that it was their building, and they were resentful of us being there and them having to share the building with the guys from Boys High."
After Tech High split off, Boys' High continued to focus on programs that prepared its students for college, including business and clerical courses. Many Boys' High alumni went on to be CEOs and other local "power players," Midtown art teacher John Brandhorst said.