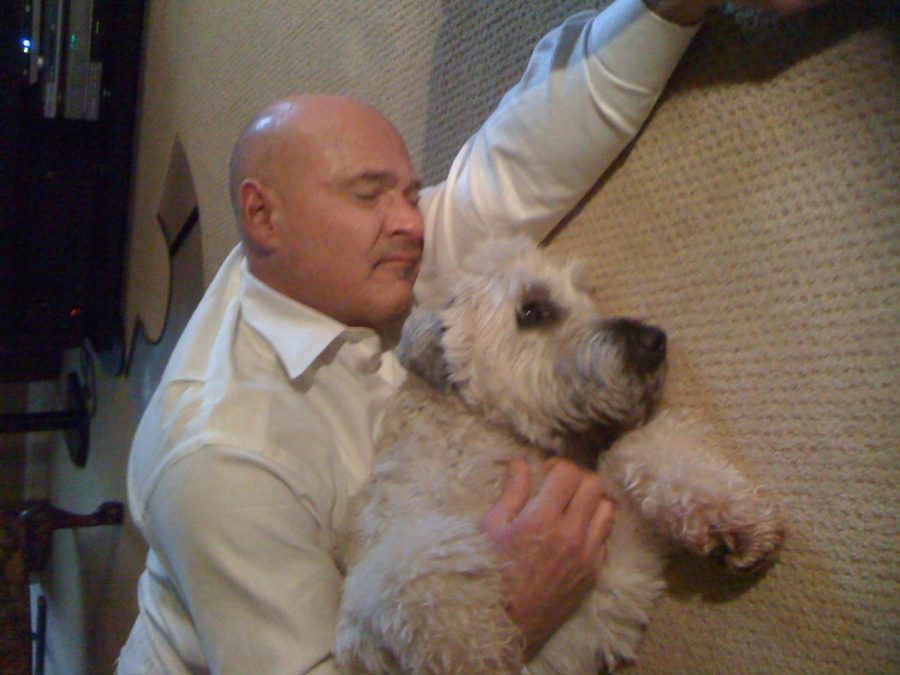 Courtesy of Dr. Bill Bird
Quarantine has proven to be a challenge to all.  Being alone, only seeing people over a screen and using a totally new way of learning is hard to deal with, amid everything that is happening. However, for those of us who have pets, there is an unexpected light in the current darkness. Pets are always there for their owners wanting their love and attention. They have an influence that might not be obvious, but it's present, experts and pet owners say.
Dr. Bill Bird, an Atlanta counseling Psychologist, said pets have a beneficial impact on humans.
"Pets have a strong positive impact on us due to their reliability and companionship," Bird said.  "A lot of people turn to their pets for connection and comfort. Their pets are often quite available and ready for companionship. They are a source of security in an insecure world."
During this isolation period, pets have seemed to help calm these feelings, feelings of depression and anxiety.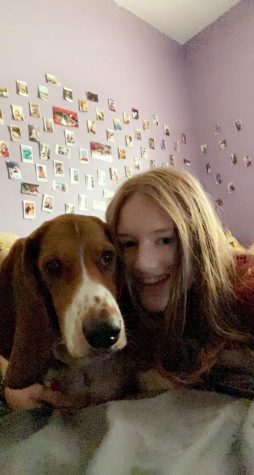 "I have severe anxiety, but my dog has helped calm me in times of high stress," freshman Morgan Greene said. "It's good just knowing he is there because I know he is there to calm me down if I need it."
With Grady students in virtual school, anxiety can make it hard to focus on schoolwork. That can be hard to deal with on top of the other things students need to learn within this new system. 
"I've had trouble during online school so far, when I'm working, sometimes I get really stressed about the workload," sophomore Quavion Turner said. "It's good to have my pets around me because when I'm struggling, I call them over and they help calm me down so I can focus on my work."
Although pets seem to calm  some students, this is not always the case, as sometimes they are a "welcome" distraction. Junior Jeremy Gailor shared the effect his cat has had on him during online school. 
"I usually get distracted when I'm with my cat, which isn't helpful for online school," Gailor said. "I start playing with her when I see her, so I don't end up doing my school work."
Pets not only have an impact on students during online school, but they also have been said to be beneficial when a person is in isolation. Bird has discussed these benefits and why they occur. 
"During this time, there is a lot of pain and discomfort. We weren't created for social isolation," Bird said. "Right now, with freedom being limited, people are suffering from a lack of sense of identity. Pets are kind of a source of comfort or stability that helps you with a sense of personhood or identity, and that's because they're something easy to love that loves you back."
Pets don't only help calm people down mentally, but physically, too. This extra benefit adds a level of connection that can help strengthen the bond between you and your pet. Independent Child psychologist Steph Williams, has observed these physical benefits.
"I've seen many ways in which animals can take a therapeutic role, with both physical and psychological conditions," Williams said. "Even something as basic as taking a dog for a walk has the potential to increase physical fitness." 
The calming effect pets have on humans is helpful to people with various conditions, Bird and Williams said. For the high levels of anxiety associated with the pandemic, this effect is beneficial to all pet owners.
"Pets by demeanor are just soothing," Bird said. "For instance, if you just take time out of your day to watch your dog sleep, you'll notice that your heart rate and pulse will go down and your breathing will get deeper. This is because there's a synchronicity that occurs where you link up psychologically with their calmness and with their sense of peace."