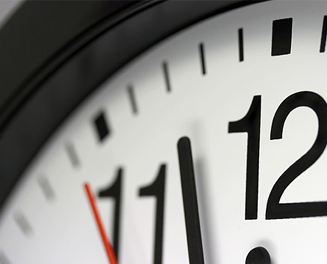 Some students may remember feeling dismayed after receiving an email from Assistant Principal Willie Vincent announcing the termination of chosen advisements at the end of last year. Now, looking back at this semester in which it was enforced, I  
In previous years, 10th, 11th, and 12th graders had the privilege of choosing their advisement teachers. Students chose their favorite teachers, or the leaders of the extracurriculars they participated in. This system not only gave students some freedom, but allowed them to make independent decisions about where they would be most productive.
Take me, for example. I joined the debate team as a freshman last year. When I chose my advisement for this coming year, at least as I thought I was, I put my debate coach as my top choice. Instead of wasting that hour-long advisement block in a random classroom, I knew I could get some work done in a comfortable, familiar environment, and save myself some time at afternoon practices.
The reason for this change in school policy is rooted in Atlanta Public Schools' campaign to teach Social/Emotional Learning (SEL) to its students. The program is designed to teach social skills, such as how to interact with others, as well as academic skills, such as how to manage assignments.
However, just like learning to ride a bike or learning to cook, learning life skills cannot be achieved from watching powerpoints or writing in a workbook. High school itself teaches students more about life than anything tangible ever could. Experience is the best teacher, making the SEL initiative a massive misuse of students' time.
Advisement should be a time for stress relief, where students are able to catch up on homework or whatever else they have on their plate. SEL takes up nearly the entire period, leaving no room for such productivity.
Even if there was remaining time in advisement to get work done, doing so would be impossible. Most of my homework requires a computer, either to type or to research. But, as of this year, Dr. Bockman has enacted a much stricter policy on the use of personal electronics, including laptops, and passes to the library are no longer allowed during advisement. The desktops in classrooms rarely work. In my advisement class of 20-something kids, there are only two functioning computers.
Some classrooms lack computers entirely, such as the chorus room, which doesn't even have desks.
If students are expected to take several APs, participate in time-consuming extracurriculars, and still succeed, then advisement must allow them to choose the healthiest environment possible where they can get substantial work done, without any interruption.
For the past month, however, advisement could not have felt like a bigger waste of my time. Forced to listen to useless social/emotional gibberish, without the ability to use technology to get my homework done, I sit frustrated, unsure how to pass the hour. Suddenly, advisement feels more like detention than anything else.