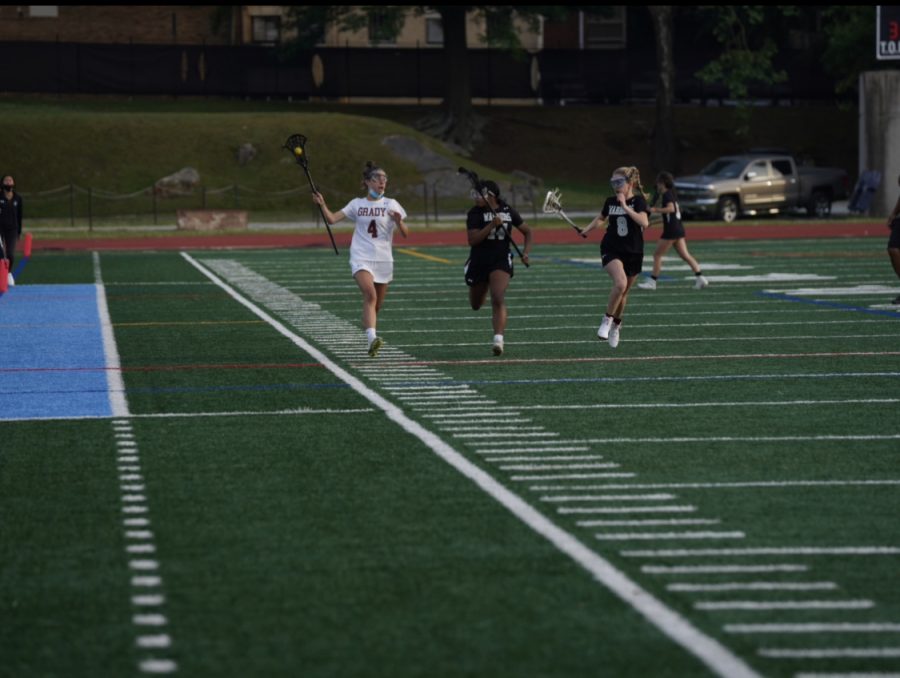 Sophomore Mia Otoski has been playing lacrosse since she was in 8th grade and has played on Grady's Varsity lacrosse team since her freshman year. She is also lined up to be a captain next year.
"I like lacrosse because it challenges me and is really hard work," Otoski said. "It's really satisfying to see us work towards fixing a play in practice, and then be successful on the field on game day. It is truly the best and most validating experience
When she's not on the lacrosse field, Otoski enjoys doing things that bring her joy.
"In my free time, I like to read and update my room with new art I create," Otoski said. "Though I haven't had a lot of time recently to do these things. But when I'm not playing lacrosse, that's what you can find me doing."