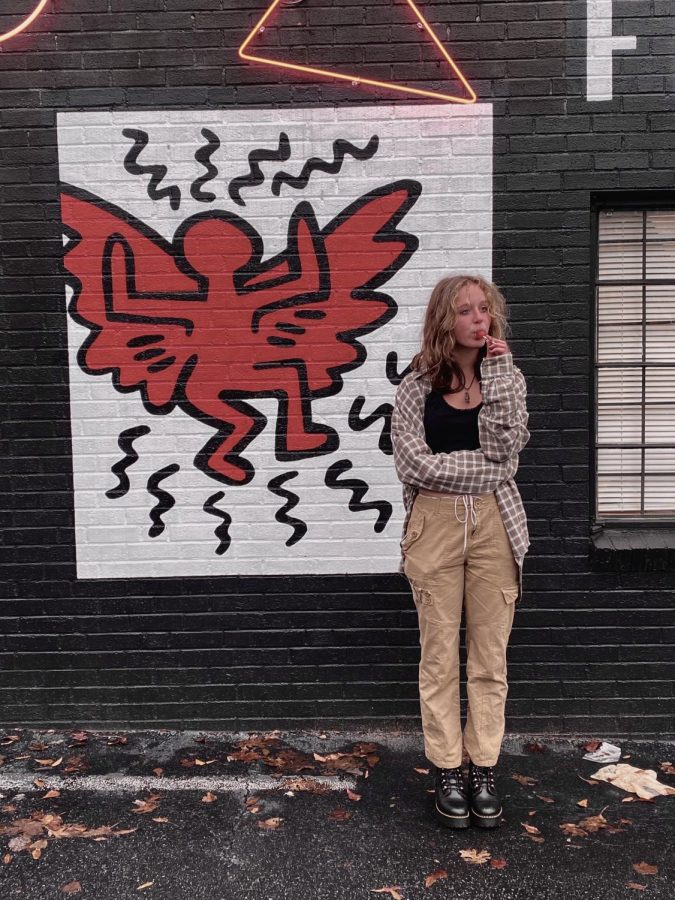 Courtesy of Ryan Carter
Freshman Ryan Carter has been playing school and club lacrosse for 4 years and is a starting player on Grady's varsity lacrosse team. She plays mid-field because she enjoys playing all positions in the game. Carter says that one of the reasons she loves lacrosse is because it's a way for her to get out all of her emotions in an exciting way. 
"It's kind of like a safety net for me, the feeling of scoring or doing a good move makes all of my huddled emotions just fly away, even if it is just for that one second," Carter said.
Carter also has a love for art which has grown over the last couple years. She likes using art, like lacrosse, to express her emotions but also to showcase her opinions on social issues and to be creative.
"Art allows me to get my thoughts out when they are hard for me to express or put into words," Carter said.