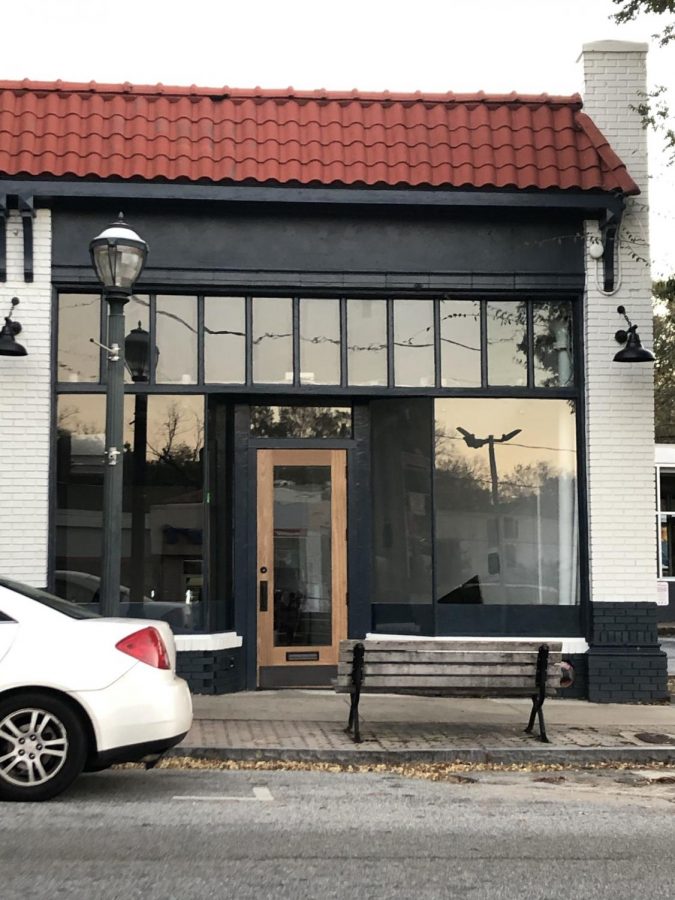 Katie Sigal
For small businesses in Atlanta, the COVID-19 pandemic was a challenge unlike any other. But for businesses in the Virginia-Highland community, the pandemic only sped up a trend of closure that existed long before the pandemic.  
At least eight shops and restaurants in the Virginia-Highland have gone out of business in 2020. Property values and taxes continue to rise in Atlanta, making the rent and cost for the storefronts more expensive, especially in the Virginia-Highland. The high costs to keep businesses open is the main struggle. 
As public health guidance encourages people to stay home, many businesses had to close their doors due to drop in sales. Brynn Bardacke, a ten-year resident of the Virginia-Highland, is disappointed in the number of closed businesses.
"Given that the Virginia-Highland neighborhood is otherwise a very thriving area, it suggests to me that the conditions for having a business in this area are not very good," Bardacke said. " It does make me wonder as a resident of the area whether it's the rent or if the circumstances around COVID-19 has created unfavorable circumstances, which has put those stores out of business."
Yeah! Burger, an organic burger joint in Virginia-Highland, closed in Mar. due to the pandemic and will not reopen. Even before that, the restaurant was struggling with staying open. The owners recently sold the restaurant to focus on their other location on the West Side, which is currently under renovation. The loss of this community favorite has devastated the neighborhood. Sophomore Cortney Klein loved going there for a quick bite to eat.
"I always used to go to Yeah! Burger with my friends. They had a great menu and it was really close to my house," Klein said. "The atmosphere was super upbeat, and I am really sad it closed. Yeah! Burger was a great spot to chill out on a Friday night."
While some shops have gone out of business, new ones take their place in hopes of success during these unprecedented times. The Green Flamingo, a succulent and plant nursery, opened in early Oct. The Green Flamingo partnered with Ginger Rose Flowers, located in Buckhead, to bring a plant nursery to the Virginia-Highland. Owner Brad Scoggins, who also owns Little Barn Apothecary, decided to open a plant nursery a few storefronts down from his original shop, Little Barn Apothecary, due to high demand.
"The neighborhood has been amazing. The response has just been overwhelming," Scoggins said. "Overwhelming to a point of not being able to keep enough stock and overcoming the obstacles of being a brand new shop and maintaining the level of inventory for the amount of people that are purchasing." 
Multiple storefronts in the neighborhood have been closed up for months and have yet to be replaced by other businesses. Nathan Otoski, Bardacke's husband, remarked on the cyclical nature of businesses in the area closing.
"I believe that most people move to this area because of the neighborhood businesses like the restaurants and fun spots that we love to walk to," said Otoski. "I think the main issue is that a lot of these restaurants and shops that we've become accustomed to and grow to love over the course of a few years can no longer become a viable business in the neighborhood because the owners of their buildings charge too much for rent. It throws those businesses out. The cycle starts over and it seems like we're having too much turn over." 
Frozen yogurt shop Yogli Mogli, also closed its doors a few months before the pandemic. The shop provided jobs for community members, including Grady senior Addison Berreth, who worked there for six months prior to closing.
"I was upset when Yogli Mogli closed," Berreth said. " It was really fun working there and I enjoyed it alot. It was sad to see such a large part of the community close down."