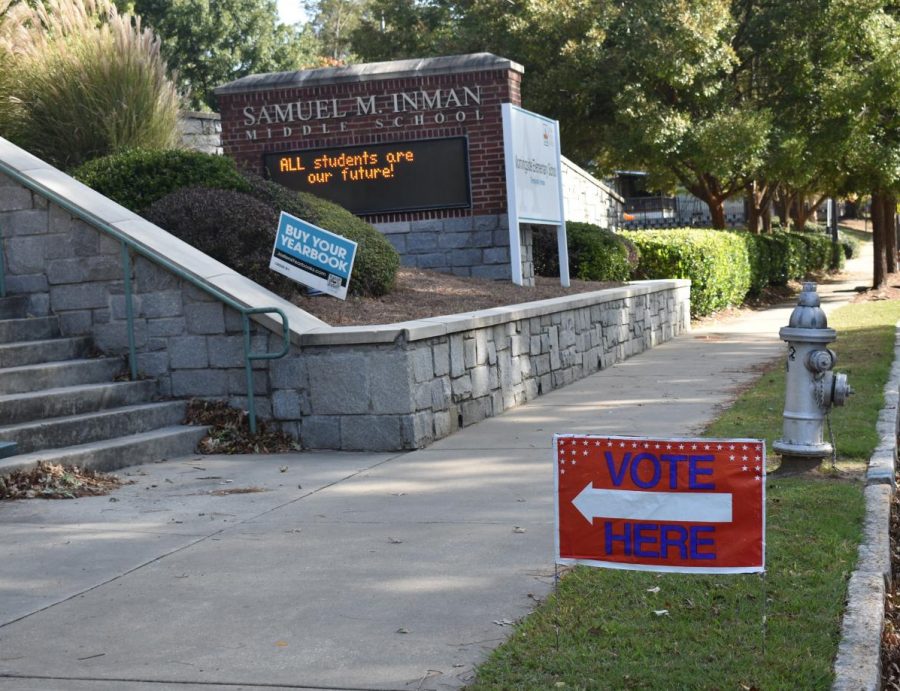 Dana Richie
Voter turnout at Morningside Elementary School's temporary campus has been less than expected, but voters are still enthusiastic about casting their vote.
Due to an issue with his absentee ballot, voter Ben Shipp had to travel three hours in order to cast his vote at Morningside's temporary campus. While he was frustrated with the process, his overall experience voting at Inman was positive.
"I submitted my absentee ballot in early October, and it was never received so I had to drive like three hours to get here today," Shipp said. "Once I got here, there was no line or anything, but I'm kind of upset about the absentee ballot not showing up because that's a six hour drive in one day."
Other voters also recognized the importance of voting in this election in particular.
"I think the world is forever changed," voter Jasper Cameron said. "This is one of the biggest elections we've had in over a 100 years. It's very important."
Many voters said that they felt that the voting process at Morningside's temporary campus was very safe and stress free.
"It was very safe," voter Justin Rowland said. "Precautions were taken. It was very easy. It seemed like it was a new system, for me at least, with the electronic voting, but I was very impressed. I thought it was secure and safe from COVID."