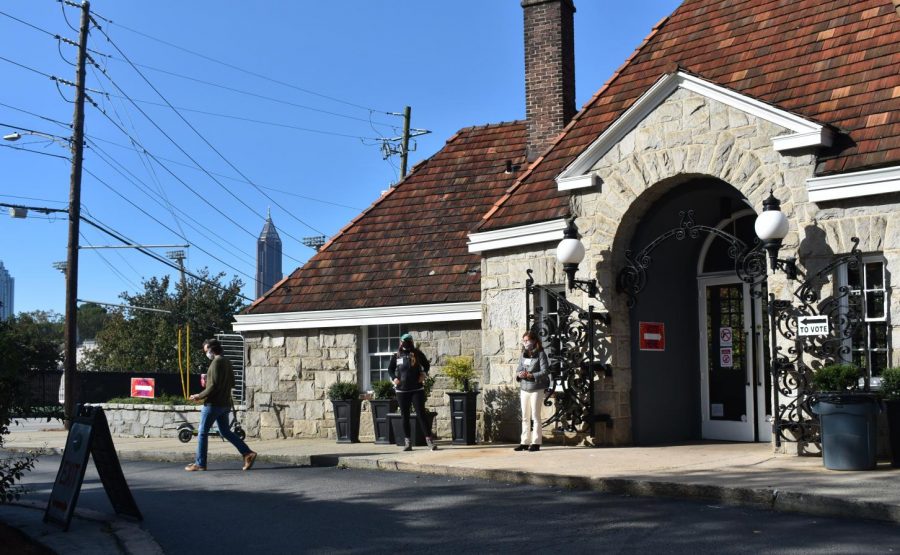 Park Tavern
During the June 9 primary election, Park Tavern was met with record breaking lines and used as a nationwide example of an inefficient voting system. This morning, however, Park Tavern was virtually empty, a shocking sight for poll workers who worked both elections.
"I'm really surprised because by this time of day, we generally have a mile long line like we did in June," Edwards said.
Eliza Gicquel, legal observer with the American Civil Liberties Union (ACLU), was also pleasantly surprised by the voter turnout at Park Tavern.
"It's a lot calmer than what I expected," Gicquel said. "As you can see, it's not busy at all. Everything seems to be going well, so hopefully that stays calm."
That being said, Edwards doesn't think they're necessarily out of the woods yet.
"I haven't had a real big problem so far today," Edwards said. "But, I haven't seen a lot of my regulars or my normal [voters], so that's going to boost up at probably twelve and after. Of course, everybody's going to come at six or quarter to seven."