Teachers battle mental health during pandemic
The transition to virtual school has not only challenged teachers to find a new way to effectively teach lessons to their students, but it also has taken a toll on their mental well-being.
Latin teacher Scott Allen has been open with his students that he has been struggling with his mental health in the last few months.
"We're all trying," Allen said. "It's hard for everybody. I'm doing the best I can while online."
Most students and staff thought the pandemic would have been resolved before the 2020-2021 school year. However, as cases were steadily increasing, the question of whether students and staff would return to the in-school environment became more unclear. For some teachers, the unknown hung heavily over them during the summer.
"I thought about [going back to school] constantly, it was eating at me," Allen said.
Physics teacher Christie Lowell also felt stressed about not knowing what the plan moving forward was, but she tried to not let it get to her.
"I definitely felt like I had a summer break, but it did feel different," Lowell said. "There was a lot of uncertainty and a little bit of stress that comes with that, but I did try to take a minute and relax and do things for myself."
An April 2020 Yale University study asked teachers to describe, in their own words, the three most frequent emotions they felt each day. The top five words were "fearful," "worried," "overwhelmed," "sad" and "anxious." The two main sources of these emotions were fear for their personal health and their friends and family and stress from having to manage their job full time, from home, while adapting to new technology, the teachers said.
In either scenario, whether going back to school in-person while still in the midst of a pandemic or having to teach fully virtually for the first time ever, brought stress to the majority of teachers.
"I had a couple of days where I was really stressed about [going back to school in-person]," AP Psychology teacher Andrew Copeland said. "Since school started back, having the same classes everyday has caused constant pressure, and I think that has definitely caused more stress than normal."
In addition to virtual learning for the first five weeks, Atlanta Public Schools switched from a 4X8 block, in which teachers saw students every other day, to a 4X4 block, in which students attend class daily. Teachers teach three classes per term this year rather than six classes.
Nationwide, teachers are more stressed, according to the Study of Early Education in Louisiana.
"If you think about a rubber band that's pulled really tight, I think that is how teachers feel right now, like we are stretched so thinly, and we're just about to break," AP Literature teacher Susan Barber said.
Having a support system has been a crucial part of helping teachers stay connected and letting them know they have a friend who is in the same situation and is always there to talk to.
"We have a group chat where you can go to ask questions and get a reply really quick, but also just so you can vent and get some things off your chest," Allen said.
Barber said although virtual school has proven difficult to adjust to, her anxiety and stress would heighten if she were to teach in-person while the chance of infection from COVID-19 was still high.
"I'm concerned about a lot of my friends who are teachers who do not want to be in schools, but they have to be," Barber said. "Fortunately we, as APS teachers, are not in that position, but it does stress me out thinking about the other teachers who aren't as fortunate."
Teachers have found joy from their classes, seeing students' faces and interacting with them as best they can.
Barber enjoys activities that most resemble being in the classroom, while still on Zoom. Outside of school, teachers have turned to exercising, getting outside and spending time with friends and family.
"I've been doing a lot of exercise, probably more than I have in the past few years, and I have found it really peaceful and a nice way to reset the day," Copeland said.
To focus on students' mental health in the current circumstances, Grady's administration incorporated twenty minutes at the start of every school day for Social Emotional Learning. To handle their mental health, teachers resort to intercommunication through group chats, as Allen mentioned.
"Before we knew what we were going to do, there were a lot of conversations about what's good for kids and what's best for them, but there was not nearly as much about what the teachers were going to feel," Copeland said.
View Comments (1)
About the Contributor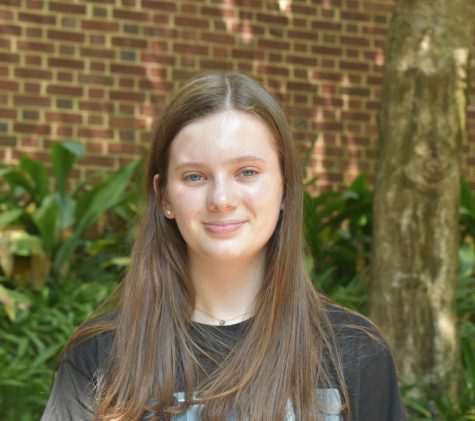 Greta Gustafson, Lifestyle Associate Managing Editor
Greta Gustafson is a junior and this is her second year working on the Southerner. She is a part of the Midtown lacrosse team, and in her free time, you...