During coronavirus, hike the best trails in Georgia
Spring is beginning, bringing more opportunities to have fun outdoors. One of the best ways to enjoy the weather is to hike and experience nature in the best parks and trails that Georgia has to offer. With the coronavirus, you can still hike outside as long as you maintain a six-foot distance from other people.
Sweetwater: Sweetwater Creek, a beautiful park close to downtown Atlanta, is a perfect destination to start off your spring. With hiking trails, campsites, yurts and beautiful mill ruins, this is a great park to spend time in. Sweetwater Creek itself is an excellent place for paddling and fishing.
Kennesaw Mountain National Battlefield: A park for history buffs and hikers alike, this park is the location of the Kennesaw Mountain civil war battle, and boasts 22 miles of hiking trails and natural beauty at the southernmost tip of the Appalachian Mountains. The visitor center of the park has information about the battlefield, nature and history of the area, as well as a movie and ranger-led programs.
F. D. Roosevelt Park: F.D. Roosevelt State Park is near Warm Springs, where FDR was treated for his polio during his presidency. This park has both natural beauty and history. There are 26 miles of hiking trails that follow the length of the park, with backcountry campsites, waterfalls, overlooks, and varying elevations and natural beauty. A trip to this park can be combined with a trip to Callaway Gardens, a 2500 acre garden only 5 minutes away.
Fort Yargo: Between Atlanta and Athens, Fort Yargo has a little bit of everything, from a log cabin fort built in 1792, to mountain biking, camping and a lake. Visitors can stay in campsites, cabins and yurts. Some of the most popular activities are swimming, fishing, boating, biking and disc golf.
Amicalola Falls State Park: This park has two incredible hikes. The 2.1 mile Amicalola Falls loop trail encircles the third tallest waterfall east of the Mississippi, taking you through the woods, over a ridge and down a staircase next to the falls. It is one of the most picturesque hikes in the state. Additionally, possibly the most famous trail in Georgia, Amicalola Park begins the Appalachian Trail with a 15.5 mile round trip approach trail. This out and back leads up to Springer Mountain and the start of the 2200 mile trail. About 80 miles of the trail pass through Georgia.
Leave a Comment
About the Contributor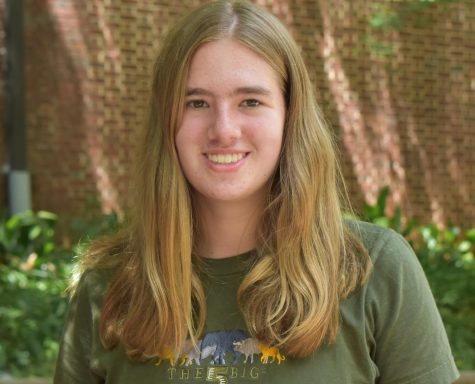 Annie Laster, News Section Editor
Annie Laster is a sophomore and section editor of Lifestyle. When she's not working on the newspaper, she is traveling, hiking, playing volleyball, or...