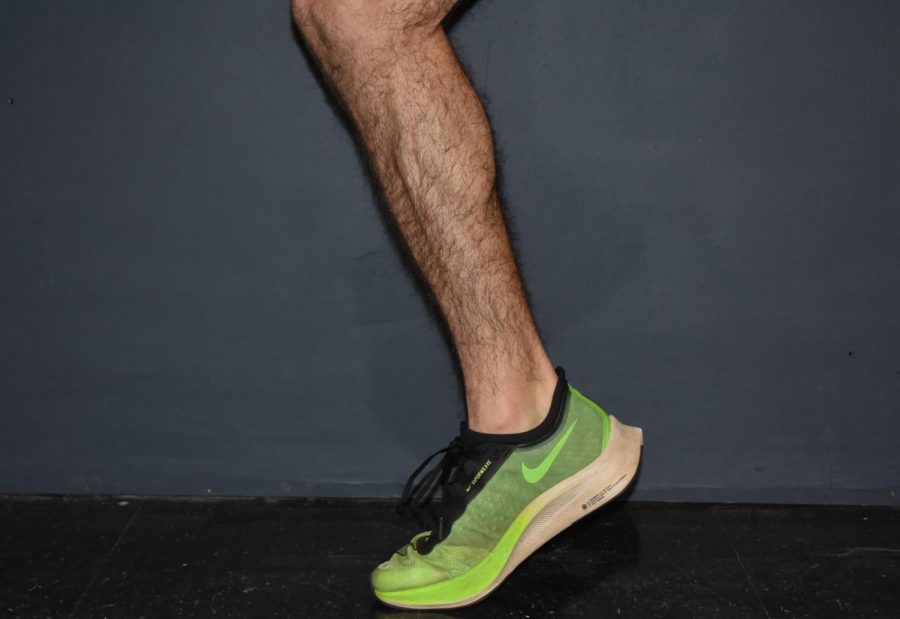 Abby Peters
Wearing them is essentially cheating. When the Nike Zoom Vaporfly was created, many assumed it was another big-money advertising campaign for a shoe that made promises it could not keep. Soon though, the marathon became must watch television with records falling left and right. With the U.S. Olympic Marathon Trials taking place in Atlanta this weekend on Feb. 29, the best of the best will be showcased. Their footwear will be the source of legitimate controversy with Nike's athletes sporting Vaporfly iterations that give them an innate advantage.
Within a matter of days, the women's world record in the marathon was shattered by Brigid Kosgei by 81 seconds and the elusive sub-two hour marathon was achieved by Eliud Kipchoge. 
From the top 10 fastest marathons in history, eight have come in the past two years, and they all have one thing in common: the athletes were wearing Vaporflys. Soon the world records in the road 5K and 10K were broken, as well as the half marathon. At first, it was just credited to the runner's ability and talent, but soon it became apparent that shoe technology made a massive leap too quickly.
By combining its trademark Pebax or "Zoom X" foam and strategically placing a carbon fiber plate in the midsole, Nike promised a four percent increase in performance. The carbon fiber plate works by snapping the runner back into motion resulting in less work for every stride. For the average runner, it's negligible, but in the pro-scene it created a considerable advantage. 
Technological advancements in sports are nothing new, but in the case of running, no precautions were taken to prevent companies from making their shoes overly advantageous. In every other sport, there is standardized equipment, from the weight of boxing gloves, the spokes of cycling tires and even in track and field, the height of high jump shoes are all regulated. 
Running, for its simplistic manner, has been left almost entirely untouched by  extreme technological advancements. With the exception of new track surfaces, which give a level field, shoes have always been of more personal preference. Some liked this or that aspect of certain models and have varied from athlete to athlete. Never before was there such an evident advantage due to shoe features as the Vaporfly provides.
I'm not arguing against technological advancements and records being broken, but in the case of the Vaporfly, it has proven that it's just too much too soon. This amount of innovation flooding the market all at once is dangerous to the integrity of the sport. How can we praise athletes on our podiums and judge talent if a shoe allows two identical runners to be separated simply because of this foam or that plate? While there have been some great marathoners in these last two years, I doubt that the eight in that top 10 list have been the greatest runners of all time. There is no time in sport to take records with a grain of salt. 
While the Vaporflys can still be respected for turning the sport upside down, their time on top needs to come to a stop, and fast. After much deliberation, the IAAF, the governing body of the running world, has set the liberal regulation to one carbon fiber plate and a 40 mm stack height as a result. With the guidelines now set, the market is entering an arms race that the running world was never prepared for. Down the line we will look back on these next few years and distinguish them as the turning point for the history of running. From now on, these super shoes will prove impressive feats of technology over real human endurance. In the athletics community, it seems that our judgment is clouded by the glitz of world records over what those records are truly meant to symbolize. 
Until the shoe technology is set back to a balance and runners do not have to worry about their competitors' footwear giving them an innate advantage, the real integrity of the sport will be left behind, unable to catch up to the technology curve.