Lotta Frutta offers offbeat neighborhood dining
Atlanta is home to many successful standalone stores that attract customers from every corner of the city.
Decorated with bright, festive colors, straw umbrellas and mini recycling cans at every table, Lotta Frutta is an Old Fourth Ward favorite, selling exotic fruit smoothies, hand-pressed paninis and fresh fruit salads.
"I liked that the store was decorated fun," said customer Mary Hall, who lives in the Old Fourth Ward Neighborhood. "It's very colorful and true to the theme, and I loved that it had outdoor seating … the mural on the side of the building is very eye-catching, and the overall appearance of the store is very engaging."
The unique colors and decorations positioned inside and outside the shop attract customers' attention.
"I thought it was a funky hole-in-the-wall vibe with an interesting variety of food provided," said three-year customer David Wilkins. "They are clearly a favorite, almost hipster vibe in there, and it's in a spot where there's not a lot of commerce. It's like a neighborhood, really."
Lotta Frutta is described as a "Latin Fruteria." Neighborhood customers enjoy that it is easily accessible as a neighborhood market.
"It's exactly what I envisioned," said Myrna Perez, founder and owner. "Just a family-style environment where people can bring their kids and everybody can have a really good time."
Perez said that she created Lotta Frutta in 2006 to bring in memories from her hometown. She's kept the stand-alone neighborhood business running for over a decade using strategies some companies avoid.
"I think Lotta Frutta does impact the community," said Perez. "I think we've been running for over 13 years now by keeping our prices low and keeping a small micro-business for the neighborhood. It really sets a good balance, especially as the neighborhood is growing and changing. What we want to do is create an environment where people can still afford to go out and dine … without it impacting the wallet too much."
The Lotta Frutta staff is accommodating, but small, customers said.
"The staff was very friendly and helpful," said Hall. "My first time, they made sure to give recommendations, explain and give me samples, which made my first time very enjoyable."
Perez wanted to make a neighborhood hangout spot where kids and adults could hang out and eat fresh fruit with a Latin twist, bringing what she knows to Atlanta.
"I knew this was the place where I wanted to run a business," said Perez. "This place reminds me of home. There wasn't really a place here for kids in the neighborhood to go … so, I liked that we were the only ones in the neighborhood for a few years who allowed that."
Lotta Frutta keeps customers coming back.
"The times that I go, everyone seems to be happy when you walk in," said Wilkins. "It never really hurts the mood. The quality is the best in town, I wouldn't choose any other place over it."
Leave a Comment
About the Writer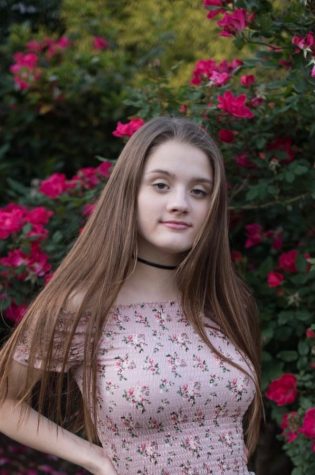 Audrianna Kisley, Writer
Audrianna Kisley is a sophomore writer with the Southerner. In her free time, she enjoys watching TV, listening to music, playing sports, and hanging out...