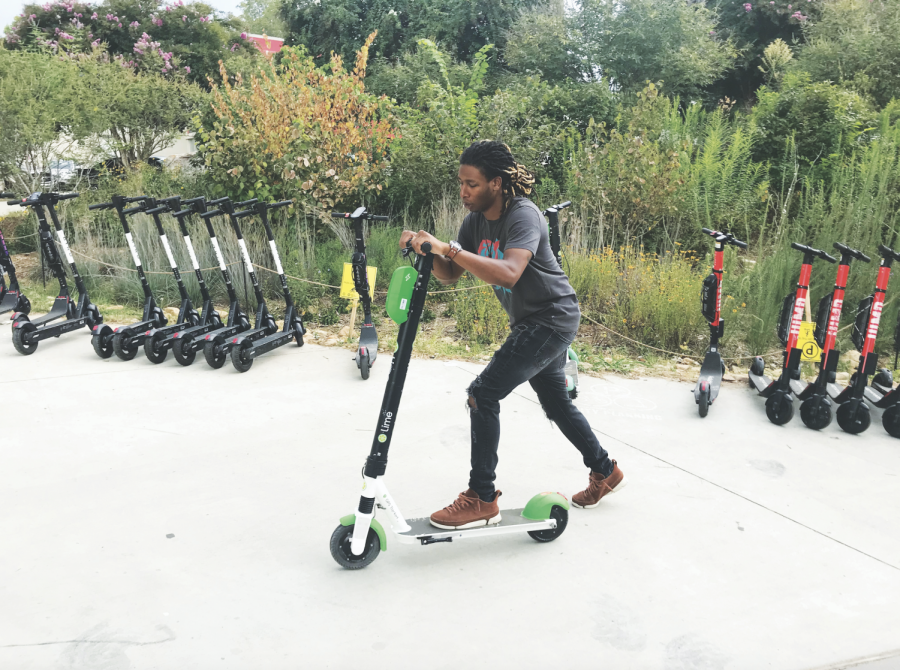 Katherine Esterl
The first casualty was Eric Amis Jr., 20. On May 16, he was riding one of the 16,000 electric scooters in Atlanta when he was killed by a speeding SUV driver near the West Lake MARTA station.
The second casualty was William Alexander, 37, who was hit by a bus on July 14. The third casualty was on July 27, when Amber Ford, 34, who was visiting Atlanta from Alabama, was hit while on a date with her husband. The fourth was Quinterry McGriff, who ran a red light and was hit by an oil truck early in the morning of Aug. 6, 2019.
Atlanta now leads the country in electric scooter deaths, according to Curbed Atlanta (a real estate and urban design blog that covers cities all over America), after a sudden rise in popularity, prompting a series of government responses.
The first electric scooters took to Atlanta streets in May 2018. Since then, eight electric scooter and bike companies have lined the sidewalks.
"Bird was the first company to drop scooters in Atlanta, and in classic government fashion, it took us a while to get our act together," said Matt Westmoreland, Atlanta City Councilman.