Head to Head: Should final exams be required for AP courses?
May 23, 2019
Final exams promote strong study habits, closure to school year
It is hard for me to process taking another test after preparing the entire year for the massive Advanced Placement exam, but I still believe teachers should require all of their students to take a final exam or complete a final project for their classes. From writing long essays to endless note-taking, I had to work incredibly hard in my AP classes this year so I could be as prepared as possible for the AP exam. However, I believe that each AP class is not solely about the AP exam.
Some teachers may want to cover certain topics that are not covered as heavily on the AP exam, but they may still want their students to learn and . understand those concepts.
For instance, I took the AP U.S. History exam last year, and I did not see a question that required us to know about Barack Obama's tenure as president of the United States, but I believe Obama is a vital part of our country's history. My point is that there are many topics that may not be in the AP course curriculum, but some teachers may want to test their students on other important concepts on a cumulative exam.
Also, I know many students complain about being burned out from a long school year and their constant preparation for the AP exam, and the last thing they want to deal with is a final exam. I find these complaints unnecessary because if students studied so hard for the AP exam, they should feel adequately prepared to do well on their final exams. If anything, a final exam would be a boost to their grade.
Even if you still feel the need to study for the final exam, it will serve as great practice for creating strong time management and study habits for the future. College will be a constant grind from day one until the end, and high school is ultimately a stepping stone for college. There is no better way to prepare for final exams in college than to have final exams in high school, especially after a grueling AP exam.
After the AP exam, students still have school for one to two more weeks, depending on when the specific test is administered. What is the purpose of remaining in school if there is nothing to close out the class? Students will not be productive in school if there is no final exam to prepare for after completing the AP test. Without a final exam after the AP test, students and teachers will be very checked out since there is no valid reason to remain in school. Instead, we will waste valuable class time by being on our phones and chatting with friends.
We work so hard the entire school year to succeed at Grady, and many of us are mentally drained by the end of the year, especially those who take many AP classes and participate in extracurricular activities. I understand and feel this pain as well, but a final exam will benefit us in the long run, and then in a flash, the school year will finally be over.
About the Writer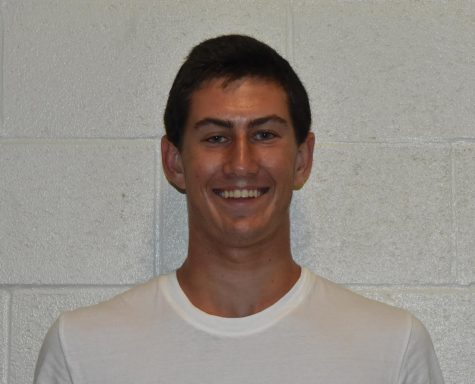 Josh Wolfe, Comment Associate Managing Editor
Josh Wolfe is currently a senior and will be attending Lafayette College next year and joining their varsity tennis team. He enjoys tennis, writing, and...
Leave a Comment
Final exams increase student fatigue, add unnecessary stress to end school year
Advanced Placement tests are arguably some of the most common stressors for high school students. After spending months and months taking a rigorous college-level course, you take one final test in May to see how well you retained and understood the information you have learned since August.
However, taking AP classes usually prepares you well for the tests. All of the standards for these classes are designed to teach you how the AP test works, and the teachers are required to give you tests and prompts written in an AP format. For an entire school year, you are learning and preparing for one test, which is why I believe that it is wrong to give a final exam to students who are already taking the AP test.
The entire point of these Advanced Placement classes is to prepare students for college-level classes and standards. This means the curriculum is set to mirror the higher level challenges within the classroom that are expected in colleges. Students will have a larger workload and will be in a classroom with a much faster learning pace.
Teachers are told to teach from these standards and set curriculum so that students are able to pass the AP test with the intentions of testing out of college classes or receiving college credit. With all of the pressure that comes with studying and preparing for the AP exam, why would teachers add more stress by having their students study for a test that doesn't follow the curriculum that they have been learning for the past 10 months?
As a student who has taken a multitude of AP classes and the tests that followed, I can tell you just how difficult and stressful it is to study two tests in one day during finals week. In non-AP classes, teachers will create their own test that goes over material that has been taught in class, writing their test in their own words and own style, just as they have been doing throughout the school year.
Students become accustomed to this style of testing and study for the final accordingly. However, in an AP class, students have adapted to a singular way of testing while taking that class. It would be unfair for teachers to change the testing style the students are familiar with for the final test of the school year. It would not only create another task for students to complete for a single class, but would also distract the student from what is important, passing the AP exam.
Studying for one AP test is stressful. Studying for multiple AP tests can seem impossible. Studying for several AP exams and then finals for those sames classes seems unnecessary. The students progress and understanding of the class should be shown through past classwork and exams, so there is no need to have them take a final after the AP exam.
Through hours and hours of studying for the AP exam, which is often required by the teacher, it is clear that the students are capable of handling a college class and the work that comes with it.
About the Writer
Molly Haynes, Author
I am a junior at Grady High School. This is my first year on The Southerner staff, but I have been apart of Grady's journalism program since freshman year....
Leave a Comment