Varuni Napoli offers a new workplace for Grady students
Hang on for a minute...we're trying to find some more stories you might like.
Exceptional smell. Delicious food. Satisfied customers having a good time. Varuni Napoli is a unique restaurant.
Varuni Napoli opened in April 2014, serving pizza, salads, and drinks. Over the past couple of years, the restaurant has been very successful. Furthermore, many students that attend Grady High School are employed by Varuni Napoli and enjoy working there.
"I was offered a job by the old manager at Varuni Napoli, and I took this offer because I was a teenager looking to earn money," said Luca Ptacek, employee and Grady student.
In terms of location, Varuni Napoli is based in the Midtown area. The Midtown area has encouraged the success of the restaurant because there is no desired competition.
"There are a lot of good restaurants in Midtown but there are no real pizza places that can compete with Varuni Napoli," Ptacek said.
The most profit for Varuni Napoli is mainly earned at the end of the week. This is caused by multiple factors, including the fact that the neighborhood contains families that will enjoy a night at the end of the week, eating out at their local pizza restaurant.
"Varuni Napoli will occasionally receive the most business on Friday," Ptacek said. "This is because the restaurant is in a family neighborhood and a lot of people go out to eat on Friday."
Varuni Napoli is a desirable restaurant because it has a good environment that follows the motto of family friendly. The restaurant is also based in a wealthy neighborhood that is highly supportive.
"The reason Varuni Napoli is so good is because it can prosper in the Morningside area that can provide a beneficial setting," Ptacek said.
At Varuni Napoli you will find yourself provided with great customer service including a very nice cashier. This is important for a restaurant to always take in consideration.
"I love to dine at Varuni Napoli because the food is great and the workers are so kind and friendly," said Maria Garcia, a satisfied customer.
Another thing that helps Varuni Napoli is the accessibility of the restaurant through walking due to its closeness to Piedmont Park and Ansley Mall. However, there are some challenges.
"Many people will Uber or walk to Varuni Napoli because everything is close together," Ptacek said. "Sadly, the parking lot is challenging."
The chefs who make the delicious pizza at Varuni Napoli are all highly experienced. A majority of the chefs are from Italy. This contributes to the success and popularity of the restaurant.
"Most of the chefs who work at Varuni Napoli are foreign," Ptacek said.
Compared to other pizza restaurants in Atlanta, Varuni Napoli is very unique. This may be due to the fact that the type of pizza served is very different compared to the majority of pizza in Atlanta. Another reason is that the ingredients used, come from places outside of Atlanta.
"Our dough is made fresh daily with four simple ingredients: water, sea salt, yeast and flour," said Luca Varuni, manager and chef at Varuni Napoli. "Our DOP [Department Operating Procedure] san marzano tomatoes, fine sea salt, DOP extra virgin olive oil and flour are shipped indirectly from Naples."

About the Contributors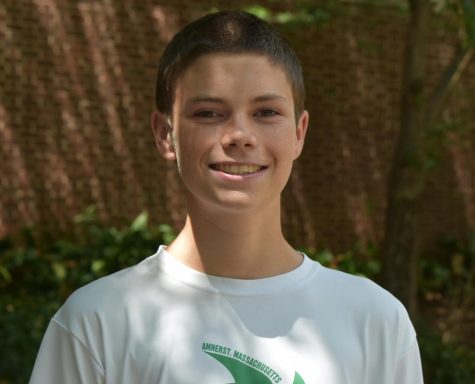 Cole Parker, Writer
Cole Parker is a sophomore at Grady and this is his first year writing for the Southerner publication. Additionally, Parker participates on the Grady Jesters...