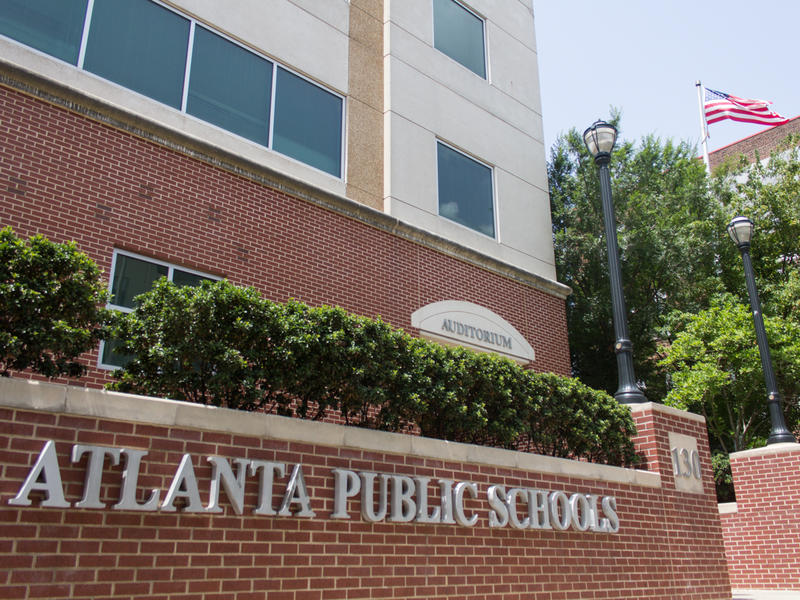 Courtesy of WABE
Atlanta Public Schools will begin an evaluation and rating process of all schools, which would provide the school board and Superintendent, Dr. Meria Carstarphen, a better idea of how best to move forward, and to make appropriate changes for schools not deemed excellent.
"After making sustained incremental gains over the last three years, and in an effort to clearly define what makes a school excellent for all our stakeholders, this initiative is the next step in the district's transformation strategy," APS spokesperson Ian Smith said.
Dr. Carstarphen is taking a more comprehensive and holistic approach of evaluating and examining all APS schools. It is unclear, at this time, how the "rating system" will work and how the system could affect the schools. The new system could include changing how schools operate or which schools close and merge. The plan is in the initial stage.
"APS seeks to determine how to best measure schools' progress toward excellence, and determine how to respond when schools don't fulfill the vision," said Smith.
APS may respond to a failing school by changing it to a neighborhood, charter or partner school or the district may include other school models.
An advisory committee made up of principals, school-based and central office staff, community members, parents and partner representatives is in its beginning stages of determining what makes an excellent school. The district is considering guidelines for determining a school's quality, metrics for measuring performance and actions to take when schools struggle. 
The advisory committee will meet today at 6 p.m. and will hold a community meeting to discuss the rating system on Dec. 17 at 5:30 p.m.