A new club rising from the ashes, Phoenix Women's Empowered
Every year, a new club makes its debut. This year is no different. Senior Aygei Peterkin founded a new club named  Phoenix Women's Empowered: which looks to add diversity to itself and the school.
Peterkin created the club in May of 2018, with high hopes in achieving an open environment for women.
"We created this club so that you always have someone to talk to," Peterkin said.
As a freshman in high school, Peterkin's sister was heavily bullied and went through depression, and she felt that she had nobody to turn to. Due to her sister's experience, Peterkin created the club.
"Phoenix is a verb that means you can be rebirthed from the ashes, so that means that no matter what happened in your past, no matter if you got suspended when you come to Phoenix, you can rebirth yourself," Peterkin said.
The purpose of Phoenix is to help people and not to judge. It's meant to be a place for people to feel safe within themselves and others and to talk, laugh, and have fun.
"It feels really great to know that I have someone, like a group of other people, to fall back on if I needed them," sophomore Casey Wilson said.
Phoenix offers a mentorship-style approach to the sisterhood as each underclassman is paired with an upperclassman and they help each other through school.
"[Phoenix Women's Empowered] is important to me because as a kid I had a personal mentor and she was helpful to me, so I feel that I can flip the script and also help another girl build into a better person," senior Kendal Evans says.
Peterkin is working with the Covenant House and The Book Bag donation to bring much-needed supplies to women all over Atlanta and the country.
"With the group homes I just want people to know that whatever is going on, they can always reach out to Phoenix and we will always be there," Peterkin says
Community outreach is a big part of Phoenix, it helps establish connections, provide community service hours, and build character.
"We go to nursing homes, donate, projects, things like that, just giving back to the community," Evans says.
The Phoenix outreach plans on expanding to North Atlanta, Westlake, and Tri-Cities to improve the lives of many more to come.
Peterkin looks to help those in need and supply them with the tools to succeed, in her future as a criminal defense attorney. At the same time, she looks to expand the Phoenix family to those in need and help them through their struggles.
"When I become a criminal defense attorney, I want to do it for people who don't have money, because if you don't have money, you're lost in the system, and that can ruin basically everything for you," Peterkin says, "so I want them to know that no matter what, you can be a Phoenix and rebirth from the ashes."
As a senior Peterkin and other leadership will be off to college, so the club will change under new leadership.
"The leadership will take time to grow because some of them are 10th graders so they have to get to know everyone, but I feel like they are very outgoing girls and they'll be able to do  what they need to do to get the group where it needs to be," junior Taliyah Holloway says.
The club plans on continuing their outreach and expanding.

About the Contributor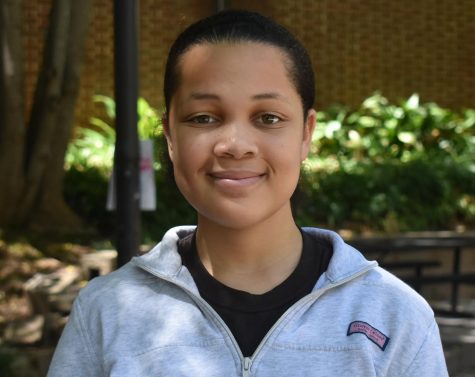 Bria Brown, Photography/Multimedia
Bria Brown is a second year staff member on the Southerner as well as a senior in the Class of 2020. She is currently Photography/Multimedia Editor and...