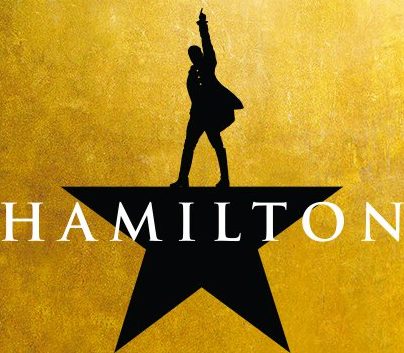 As the Broadway hit musical "Hamilton" runs in Atlanta through June 10, more than 100 Grady sophomores will be seated in the Fox Theatre to experience it.
Atlanta Public Schools arranged students across the district to see the show for just a "Hamilton" ($10 bill), an initiative which has been met with excitement as well as frustration on part of those who did not receive tickets.
"The moment I saw it ["Hamilton"] I was like, 'This would be huge for students, American history, about pushing the envelope on how we teach, what actually resonates with kids, how to make it more engaging and memorable," APS superintendent Dr. Meria Carstarphen said.
As part of the Hamilton Education Program, money donated by the Rockefeller Foundation has granted students tickets to "Hamilton" in New York City as well as in other touring cities. APS, however, was not included as one of these districts and raised money from elsewhere: its partners, the $10 donations from students, and its own account.
The program also aims to integrate hip-hop into the everyday classroom. For Grady, this will materialize in the use of Flocabulary, a company that creates educational hip-hop tracks and provides resources for K-12 students.
"As part of their curriculum, you [teachers] have students write their own rhymes about historical figures à la Hamilton," theatre teacher Jake Dreiling, who attended a meeting about the Flocabulary initiative, said. The curriculum is intended for social studies classes.
Many sophomores are excited for a chance to see the show tonight. Ticket prices for the same evening averaged in the hundreds, making this opportunity a special one. Sophomore Sarah Anderson, called it "a chance for them [sophomores] to … get more in depth with the history of our country."
However, some juniors are less thrilled. From their understanding, they were the ones who would receive tickets to wrap up their studies in U.S. History. Junior Guianna Inoa-Nuñez was under this impression.
"We felt like APUSH [AP U.S. History] was the basis for a lot of it, and it's really hard to understand a lot of the references they make in "Hamilton" if you don't have that historical reference to pull from your head," Inoa-Nuñez said.
Porges agreed that it made more sense for the juniors to receive tickets, arguing that by the time the sophomores study "Hamilton" in class, they will have forgotten everything they were supposed to learn from the show.
"It makes more sense for the juniors to learn about and then be able to see it come to life," Porges said.
In an email, Carstarphen cited the root of the confusion as a tweet which she "could not expand due to character limitations," making it unclear that the initiative was for rising juniors and not for current juniors. Since content about Alexander Hamilton is taught in the fall of students' junior year, there would be less time between the sophomores seeing the play and learning the content than the juniors.
"Think of it as the ultimate, coolest pre-teach you could possibly ask for," Carstarphen said.
Confusion between the sophomores and juniors aside, some theater students wondered why they were not chosen exclusively to receive the tickets.
"There's not gonna be a single other person to appreciate a musical more than someone who's in musical theater, who takes a theater class," junior and drama student Nathaniel Ward said. "They're not gonna know the honor that they have to see this show like a theater kid would be able to."
Art and technical theater teacher John Brandhorst, however, applauded the fact that students of all interests would have the opportunity to see the show, not just those who have already discovered their love of the theater.
"I like the benevolence of trying to get people on the bus that would not otherwise go, because what an extraordinary way to have theatre revealed to you," Brandhorst said.
He also highlighted how the plan would unify the district because students from across APS would be under the same roof, watching the same show.
"The only other thing that does that [unifies the district] is testing," Brandhorst said. "There needs to be more of this."
Still, while many sophomores will be absorbing a performance that won 11 Tony Awards, some juniors will be at home, wishing they were there.
Ward, referencing some of the musical's lyrics, said he would "never be satisfied" until he saw the show.
"To all of you who have the opportunity to see this show Hamilton, please please please go in there with an open mindset and really just listen to it and I can almost guarantee that you will love it," Ward said.