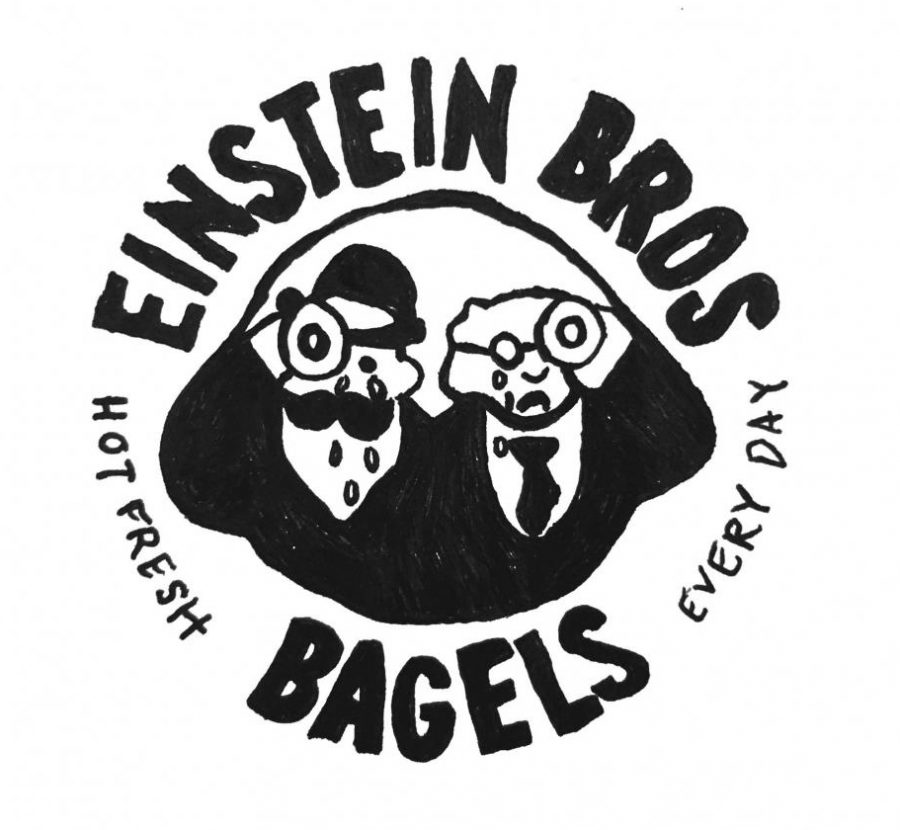 Oh, how I miss the smell of delicious bagels in the morning.
I grew up with Einstein's bagels. Since I was young enough to understand what a bagel was and how many different delicious ingredients could be put between the two brown, beautifully toasted halves of a bagel, I was going to Einstein's. Not only is its service delightfully cordial and, for the most part, expedient, but the array and quality of foodstuffs offered is simply unparalleled.
What made the disappearance of Einstein's on Monroe Drive so painful was the deep connection I had with it. When I was an adolescent, my best friend Graham Williams and I would beg my nanny at the time to take us to Einstein's.
Every time we went, we would get the same thing: a plain bagel, toasted, with bacon, egg and cheese. Simply writing those words made my stomach growl, as if I was one of Pavlov's dogs salivating at the ringing of a bell. The period after ordering that delectable concoction was one of agony and anticipation. We would restlessly stand and pace around the small store, standing on our tip-toes to watch the bagel maestros put together our meal.
Once they called out our name, we would greedily grab the bag and dash away to sit at a table. The warmth of the silver foil wrapped around the bagel treat would set my heart fluttering, and simply gazing at the toasted bagel with its beautiful egg slices and pieces of bacon swimming in the delightfully melted cheese was breathtaking. Michelangelo would have had a difficult time capturing the spectacle.
The first bite tasted like pure joy, the second like a mother's gentle caress. The only problem I ever encountered with eating an Einstein's bagel was that it was gone too fast. After what seemed like two bites, I would look down at the plate and suddenly see nothing there, left to dream of the next one. As I got older, this problem solved itself. I would often get two, sometimes even three of these scrumptious bagel sandwiches at one time. It was an addiction that I not only willingly gave into, but fed like it was a wild animal.
I would, however, be disgracing Einstein's name if I didn't mention simply how perfect the place was as a whole, and not just as a bagel-making institution. The employees were all great human beings; and its food was always top of the line.
Does Einstein's have anything other than bagels, you ask?  Oh, most definitely. Pastries galore, you could fill up on delicious pumpkin, chocolate or blueberry muffins, or perhaps you would splurge and get one of their world-renown chocolate chip coffee cakes. Was its beverage selection adequate? Oh, no doubt in my mind it was. A caffeine hound's second home, Einstein's had a monumental selection of coffee combinations that would leave any early morning person wishing they have more hands to carry more beverages.
It is true that every now and then you may find yourself waiting a bit for your food to come out, but it doesn't even feel like a wait. Indulging in your caffeinated beverage, reading the morning paper available to diners, scrolling through social media or simply basking in Einstein's ambiance makes that wait time feel like it passed in a breeze.
Words can barely capture the sheer amount of sorrow I felt when Einstein's was taken away. I will forever boycott the stupid bank that is being put up in place of it, and Einstein's will always hold a special place in my heart.