Cirque du Soleil LUZIA review
Cirque du Soleil, the largest traveling circus in the world, premiered a new show, LUZIA, in the company's home city of Montreal in 2016 and is currently making its first tour around the United States. On Sunday evening October 29 I attended the show at Atlantic Station.
LUZIA takes you to an imaginary Mexico where light (luz in Spanish) satisfies the spirit and rain (lluvia) soothes the soul. Bringing together these elements of light rain, LUZIA takes us into a waking dream of Mexico.
Under the Big Top, the show takes its thematic and visual inspiration from Mexico with acrobats, puppeteers, musicians and clowns appear as frogs, panthers, iguanas, birds, butterflies and even cactuses. Rows of colorful Maravilla flowers and prehistoric Aztec-style decorative patterns provide the backdrop. Glaring lights represent the sun of the Mexican desert, and water effects imitate the country's sudden, soaking rains.
It begins with the voice of a female flight attendant followed by the pilot telling us that we are taking off to Mexico. This part was alluring and a very smart way to start the show. The main, non-speaking, character, clown Eric Fool Koller, parachutes down into a surreal, dreamlike version of the Mexican desert. It is like "Alice in Wonderland" in a way because one by one he encounters the peculiar people, plants and animals that inhabit the area. This production leans a little more toward the narrative and the theatrical side than some other Cirque shows. Here, music and performance, comedy and acrobatics, and dance and stunts are fused together into a visible storyline.
The use of water is a very key element to the show and is incorporated in many of the scenes. An aerial artist dips into and out of a small pool that opens up at the bottom of the stage, and a trapezist swings through a thick waterfall streaming from the top of the tent. Somewhat unusual, one of the evening's most jaw-dropping moments doesn't involve performers at all, as well lit sheets of falling water momentarily take the shape of images. The plunging waters formed tapestry-like patterns, then images of fish, butterflies, or eyes briefly appear before dissipating as the water hits the stage floor. The trippy effect evokes a well-earned gasp from the audience.
My mind was completely blown by the contortionist, Aleksei Goloborodko. A contortionist is an entertainer who twists and bends their body into strange and unnatural positions. It was cringey but so unbelievably hard to keep your eyes away. It might seem questionable what this Russian contortionist has to do with this performance about Mexico, but seeing his freakish, insect like moves makes it all clear and worthwhile.
They performed in Atlantic Station through November, and the show runs for two and a half hours, with a 20 minute intermission. Ticket prices ranged from $35-$170. VIP experience tickets, which include a reception with open bar with food, start at $245.
LUZIA was very satisfying to watch and not just because of the extraordinary tricks but as a remarkable theatrical experience that was successful on every level. If you have never seen Cirque du Soleil or it's been a few years, I highly recommend seeing LUZIA.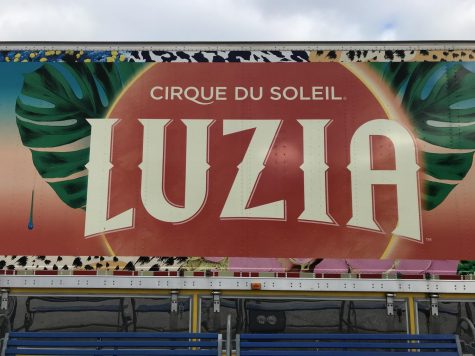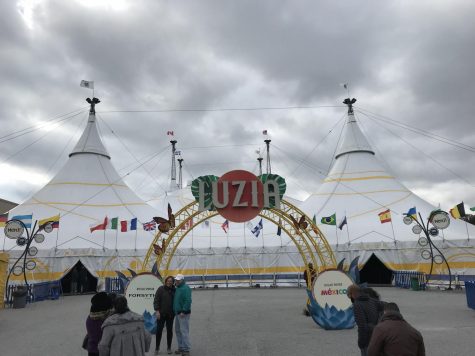 Leave a Comment