Alum Matt Westmoreland leaves school board for city council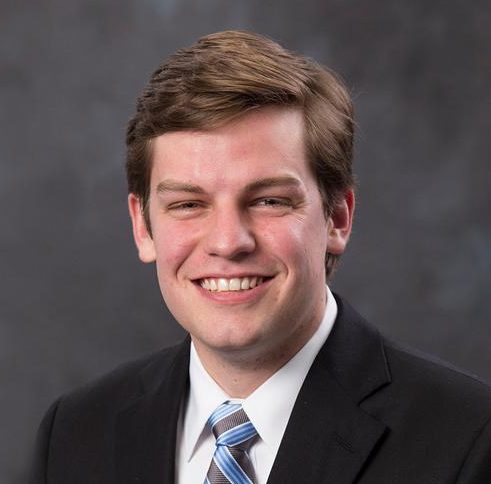 Hang on for a minute...we're trying to find some more stories you might like.
Grady alumnus and Atlanta School Board member Matt Westmoreland made his city council candidacy official Sep. 6.  
"It was great to have 125 people there from all different parts of my life," Westmoreland said after his campaign kickoff for the Post 2 citywide seat in the Nov. 7 election. "It was great to have everyone together and talk a little bit about the Atlanta that we are trying to build in the future."
Westmoreland knew he was bound for a career in politics from a young age, even in elementary school at Morningside.
"I was the guy who dressed up as Bill Clinton and shook everyone's hand when they walked into the Morningside Halloween Carnival," Westmoreland said.
Though Westmoreland  was interested in politics early on, his time at Grady and his extracurricular activities enhanced his interests in the political realm. Westmoreland served as president of the Student Government Association his senior year, the managing editor of the Southerner and was a member of the mock trial team.
Mock trial coach Carl Gebo, who has been with the team for more than 20 years, watched Westmoreland grow and his professional career as a high school teacher and colleague throughout the law community.
"[It comes down to] knowing one's limitations — not over promising and under delivering — taking responsibility for a decision forthrightly and honestly and being willing to own the consequences of those decisions and actions.These traits will make Matt a uniquely refreshing city council member," Gebo said.
In 2013, Westmoreland ran unopposed for a seat on the Atlanta school board and secured the District 3 position, serving a four-year term to begin his political career.
"I saw a school school system that really wasn't spending any time talking about students, so I ran for an open seat and got elected," Westmoreland said. "Education has always been a passion of mine ever since I was a senior at Grady."
During his term on the school board, Westmoreland helped hire a new superintendent, Dr. Meria Carstarphen. Westmoreland re-evaluated a $1 billion budget committee to make sure all teachers get raises every year and helped allocate money based on student need and circumstances.
In addition, Westmoreland has focused on turnaround strategies for chronically underperforming schools with positive results already, with a bill passing late February 2017 that rezones, merges and closes some schools strategically to fix them.
With his four-year term coming to a close this year, Westmoreland saw a chance to help the city further, with the elections for a new mayor, council president and the majority of the city council happening at once.
"I see the unique opportunity to have a city-wide conversation about affordable housing, mobility, public safety and having a better relationship with the school system in Atlanta," Westmoreland said.
See related Atlanta city election coverage:
https://thesoutherneronline.com/64988/news/atlantas-mayoral-race/
https://thesoutherneronline.com/63769/news/westmoreland-runs-to-improve-city-public-education/