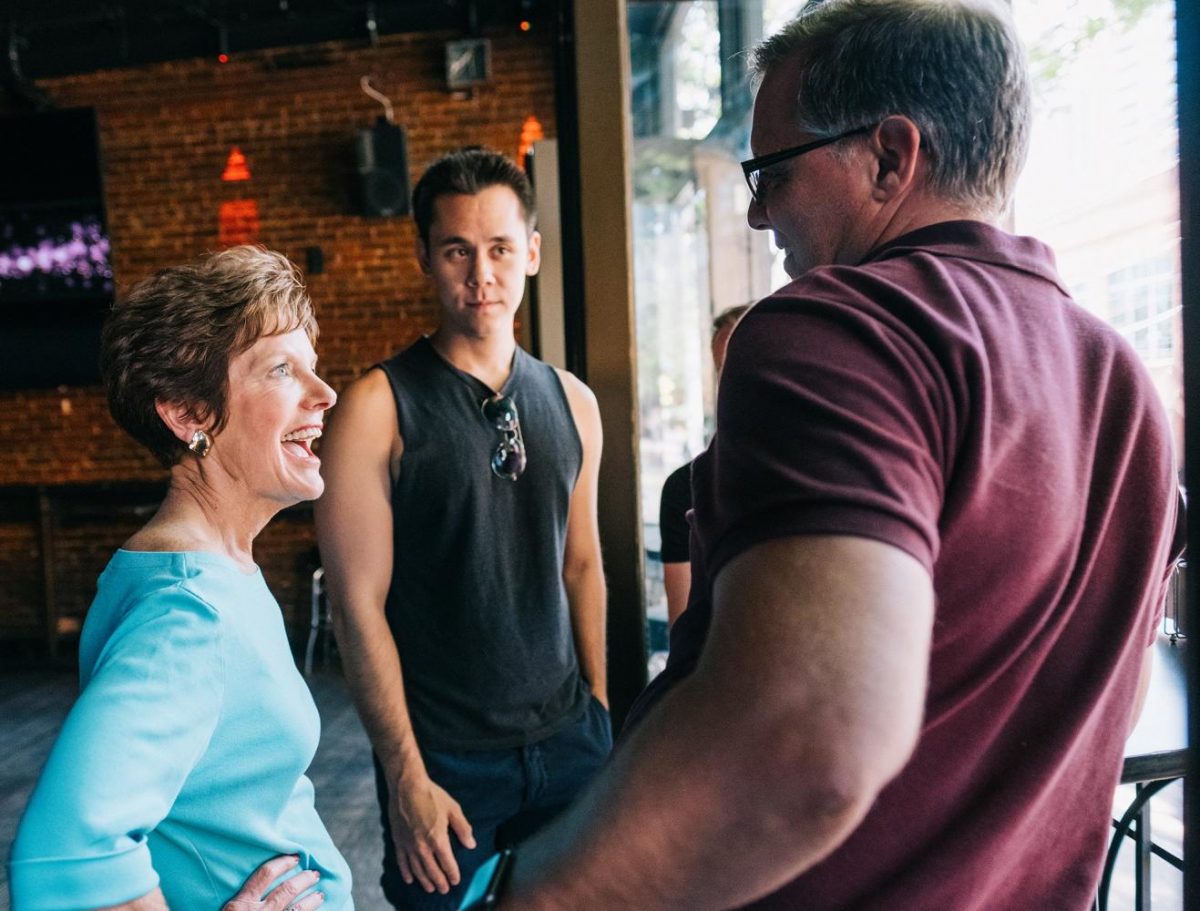 By Parker Killenberg and Sophie Rivard
On Nov. 7, Atlanta voters will sort through a crowded field of 10 mayoral candidates to select the successor to Kasim Reed. While most of the candidates have years of government experience, will that experience directly affect Grady students and the school's community? The Southerner takes a look at the candidates and their stances on issues important to Grady and the neighborhoods it serves.
For related election coverage, see:
Education
There are 103 Atlanta Public School campuses in the jurisdiction of the incoming mayor. While the majority of the candidates have been involved with education policy through the Atlanta school board previously in their careers, candidates have differing opinions on how to best distribute resources in the school system.
"I am a former school board member, so I probably know more about the school system than any of the other candidates running," Kwanza Hall said. "I will start by having a strong relationship with the superintendent and the board members, and also with parents, students and teachers." 
Hall believes that creating enrichment programs can help keep children in school and out of trouble. He plans to create partnerships to make Saturday school available regardless of family income, as well as make after-school and summer enrichment programs available for kids in the city.
Other candidates are focusing on early education in an attempt to encourage early childhood development and discourage poor choices later in life.
"I want to make quality-rated day care universally available to people in Atlanta who need it," candidate Peter Aman said. "We need to make that a reality in Atlanta, and I am committed to doing that."
John Eaves, who has a daughter at Mays High School, has worked with the school system previously during his job as Fulton County commission chairman.
"I believe that partnering with the school systems and supporting the school systems is very important," Eaves said. "When I was chairman of Fulton County, I established a program called the Global Youth Leadership program with a four-month curriculum of cultural competence, public speaking, team building experiences and language development."
The BeltLine
A number of candidates proposed initiatives affecting Midtown that will impact Grady. The BeltLine is a walking and biking path designed to bring transportation to Midtown residents and provide affordable housing for the area. Plans such as BeltLine improvement and shifts to accommodate affordable housing, traffic relief and safety could impact students.
Since Grady is located near the BeltLine's Monroe Drive entrance, future changes to BeltLine operations and affordable housing could mean housing for low-income Grady families and easy access to the school.
"We have to build a lot of housing in Atlanta for homeless people, senior citizens and people who have an array of incomes and family sizes," candidate Cathy Woolard said. "We need to take the function of building housing from the BeltLine group and move that into the city housing department so people who are professionals can do it."
Traffic
Another concern for Grady students who drive to school is traffic in and around Midtown. As front-runner Mary Norwood points out, Atlanta is one of the top 10 worst cities in the United States to drive in.
"My vision for transportation, transit and infrastructure investment and expansion is one that enables an Atlanta resident to walk, bike, drive or catch light or heavy rail," said Norwood, who lost a previous election bid to Reed by 700 votes. "The Norwood administration would do this by advocating funding at the local, state and federal level for infrastructure projects, coordinating economic development with transportation planning, working to make the city more walkable and bicycle friendly and synchronizing traffic lights throughout the city to maximize traffic flow patterns."
For students and parents immediately around the school and across the city, safety is a concern. The zone that Grady serves, Zone 2, experienced a 15 percent increase in "true alarms" from the year 2016 to 2017, according to the Atlanta Police Department. True alarms account for all real emergencies that responders are called to. Safety improvement as a whole could mean a safer future for the student body.
"I believe in community policing," candidate and Atlanta City Council President Ceasar Mitchell said. "My father was an Atlanta police officer. He worked very well with the community. As mayor, I will make sure that we focus on community policing in a profound way that we've never done before."
This plan includes improving police visibility in communities and ensuring the mental health of active police officers, Mitchell said.
Student Impacts
Several Grady students work on candidates' campaigns, ganing knowledge about the inner workings of political campaigns and local races.
"I get to talk to citizens and learn what they want and their different views," said senior Liliana Chanler, who volunteers for Woolard's campaign. "I gained experience that could help lead to my future career."
Candidates also appreciate the influence students have on their campaigns. According to groups such as the Student Ambassador Program, run by Secretary of State Brian Kemp, students in high school and college have been shown to increase voter turnout in their age group, which is generally low.
"We have had volunteers involved in really every aspect of the campaign who are high schoolers," Aman said. "That has brought a lot of energy, fun and information to the campaign. It is really important because the high school students I have talked to have some of the best awareness on critical issues." p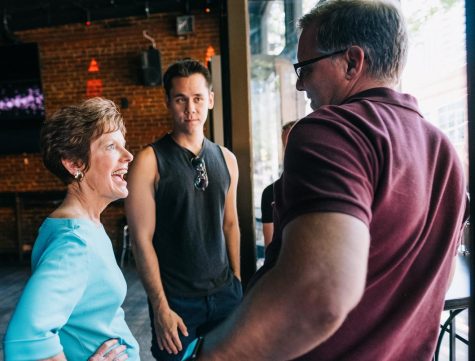 Frontrunner Mary Norwood speaks with constituents. Norwood previously engaged in a run-off with current mayor Kasim Reed in 2009.