Knights open season, close out North Atlanta 53-0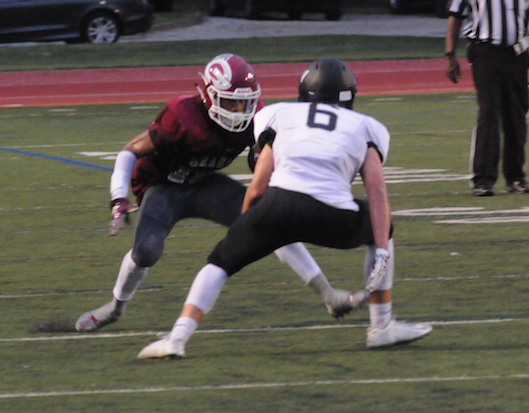 Alex Tonico
August 20, 2016
The Grady Knights kicked off their regular season with a victory over North Atlanta Warriors. Senior quarterback Caylin Newton had five total touchdowns in the game (three passing, two rushing) and senior running back DiMarcus Clay had two rushing touchdowns to help Grady cruise to a 53-0 win.
Lead by two interceptions, a sack, and a forced fumble from senior defensive back Avante Ross, the defense was able to force five turnovers in the first half and was able to add another interception to the stat sheet in the second half.
This combination of a strong offense on the ground and through the air mixed with a dominate defensive effort was just too much for North Atlanta as the Knights dominated the Warriors throughout the course of the game, even with over 100 yards in penalties.
Grady will play Woodward Academy, who are currently ranked number 12 in the state by maxpreps.com, at home next Friday at 8pm before taking their first bye week of the season.
"It was a good win, but now we have to look onward to Woodward. The preparation starts tonight." said head coach Earthwind Moreland after the game.