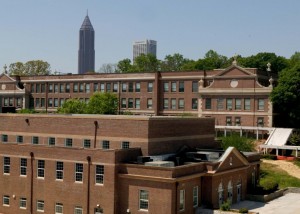 Grady High School has been on a hard lockdown since 1:40 p.m. It is now transitioning to a soft lockdown.
APS Executive Director of Communications & Public Engagement Jill Strickland Luse confirmed that the lockdown is in response to a male with a gun spotted on campus by students.
APS Board member Matt Westmoreland explained the situation.
"The school is on lockdown while the police conduct a search of the building," Westmoreland said. "What I can tell you is that all students are safe and accounted for in classrooms."
APS confirmed that the Atlanta Police Department did not find the suspect in the building. The APD is now conducting a search in the surrounding area.