When spit hits the fan, make sure you have a stellar plan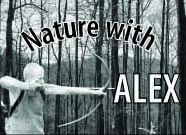 Hang on for a minute...we're trying to find some more stories you might like.
As my friend Harrison and I unloaded the boats at the put-in of the Upper Chattahoochee, I started to rethink my plan of paddling. The river itself is a straightforward run, but the water level was borderline flood stage and the temperature with the wind-chill was in the teens if not the single digits. These adverse conditions usually aren't a big issue for us, but neither one of us had any cold-water paddling gear, and Harrison had forgotten his spray skirt (a cover that goes over the cockpit of the kayak).
We both ignored our better judgment and paddled the river anyway. Harrison quickly realized he had made a big mistake trying to paddle the river without a spray skirt. By the time we finished the first rapid, we both decided we had to get him off of the river before hypothermia began to set in.
As we continued down river Harrison's condition quickly moved from a mild state of hypothermia to a more serious form. We eventually managed to find a way off of the river by crisscrossing our way through private Department of National Resources land on an old gravel road until we got to a house. The man who lived there was very nice and understanding about our plight. He agreed to give Harrison a ride back to the car while I finished paddling the river.
Looking back on that day, I realize we got lucky. As bad as this day went, it could have been far worse. It could have ended with me putting Harrison in a hypowrap, instead of hiking out. What if no one would give him a ride out? What if we had not seen the DNR road? What if…?
All of our problems of the day were a result of poor planning. If we had simply followed the simple motto of the seven P's—proper prior planning prevents piss poor performance—we probably would have had a nice paddle on the river.
The key to having a fun and safe backcountry adventure comes down to simply going by that short seven-word phrase. Planning ahead allows you to anticipate and avoid the many things that can go wrong. For example, if Harrison and I had planned ahead, we would have had an evacuation plan in place and we would have done a full gear checklist.
Proper planning includes some things such as checking the weather, creating a gear checklist, giving someone your flow plan, setting up an evacuation plan and knowing the experience necessary for the trip and gauging the experience levels of those going with you. This planning doesn't always require a formal process, but you should at the minimum run down a mental checklist before venturing off on your adventure.
Although I have only applied the seven P's to wilderness situations, I imagine they can be used in a number of situations in school or during family vacations. The main difference is that the consequences of poor planning in a wilderness setting can be life-threatening not just annoying or uncomfortable.
For anyone thinking about going on a backcountry trip, take my advice and start the trip off right with proper prior planning to prevent piss poor performance.