Impressive cover band rocks and rolls the yacht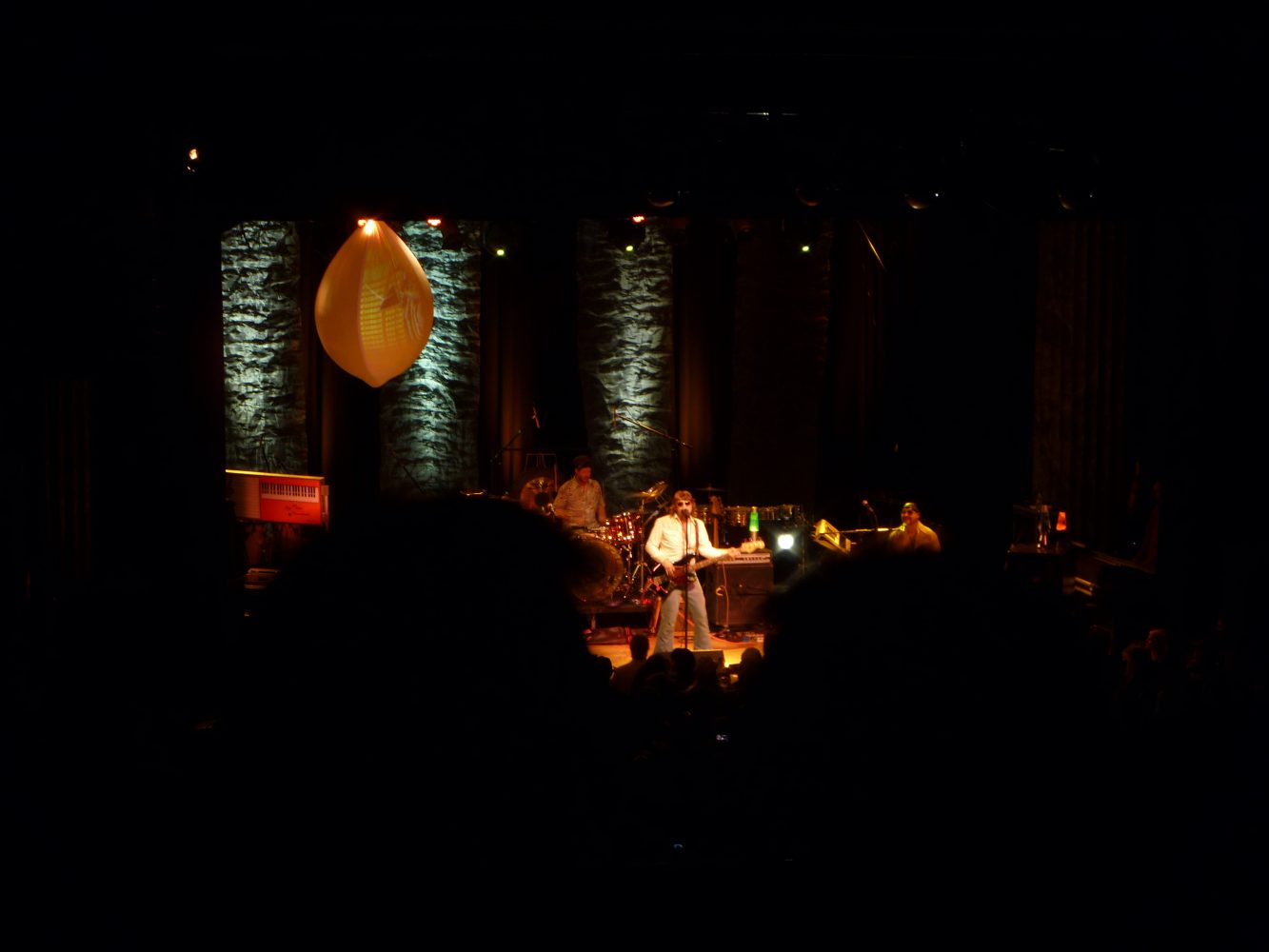 The Southerner
February 3, 2012
By Ollie Aberle-Grasse
I walked into the Variety Playhouse to see Yacht Rock Revue Club play a cover gig. I had a feeling of optimism and the expectation of a decent cover band with marginal technical effects. To my surprise, I was quickly introduced to the deep musical talent of the band, and by the end of the show I was more than thoroughly impressed.
Forget the old songs being covered and the movies that played in the background for part of the show—I just wanted this band to play its interpretation and solos all night. And that they did.
The band played from 9 p.m. until 12:30 a.m.
The Yacht Rock Revue is a local cover band composed of various musicians from around the Atlanta area. Two of the members are local music instructors who have taught guitar to Grady students. When I saw this band on stage, that is what they look like: a group of middle-class males who have kept up their musical hobbies and made a career out of them. Despite their amateur appearance, they do not disappoint. In fact, the initial impression I got is only a taste of the admiration that I developed for the band by the end of the show.
They grew up in the rock-and-roll age and showed talent comparable to the rock 'n' roll champions people still cherish. The solos they played silenced the crowd, and the band devoted each solo to an instrument—a guitar, a drum set, a saxophone, a keyboard. Each one seemed better than the last. The saxophone solo during the Pink Floyd cover had an especially special, mellow magnificence.
The first part of the show comprised of a few hit songs from the Dazed and Confused movie. They then played songs from the album "Led Zeppelin IV," accompanied by the animated movie The Hobbit in the background. The third part was a cover of Pink Floyd's album "Dark Side of the Moon," with the The Wizard of Oz movie playing in the background. They finished the night with an explosive cover from The Who, and although this piece was just the encore, it was so full of energy that it seemed to be a show of its own.
These musicians are well appreciated because they are great at what they do, and you can tell they enjoy it. They are having as much fun on stage as you are in the crowd, and that creates an exceptional show. Good vibes all around.