3-Day walk generates respect, appreciation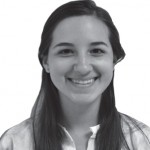 The Southerner
March 15, 2012
It began with a promise; a promise made by a sister to her older sister to free the world of breast cancer. Nancy Brinker was the little sister of Susan Komen, a victim of breast cancer. In 1982, Susan died at the age of 36 from the disease. In 1982, this promise was finalized and resulted in the largest and most prosperous breast cancer organization in the world, Susan G. Komen for the Cure. The Susan G. Komen 3-Day for the Cure is a sixty-mile walk, in which each participant has to raise a minimum of $2,300 to walk.
I first heard of the 3-day when my sister and her friends did it their junior year of high school with my mother. When I first heard of their journey, I thought they were crazy. Who would walk sixty miles for an entire weekend? What was even the point? But my mind was soon changed. At the end of the three days, the friends and family of the walkers and anyone is welcome to come and congratulate the walkers with a closing ceremony. It were the words spoken at that closing ceremony that made me want to walk those sixty miles. Who spoke, I don't remember. I can't even say I can recall the exact words she said. All I remember is that I wanted to be one of those thousands of people she was congratulating. So, the minute I turned sixteen, I began preparing for the walk.
On the morning of the first day on October 21, everyone is to arrive at Stone Mountain Park between six and seven in the morning. Opening ceremony begins at 7:30, and the sixty-mile trek at eight, in forty degree weather might I add.
They begin open ceremony by playing cheesy songs that I secretly sang in my head and couldn't help but dance to (they played a lot of those throughout the weekend.) The host this year told her story of being diagnosed with breast cancer over three years ago and how she has been going through treatment ever since. After she told her story, the music was turned back on, however, it wasn't the kind that makes you want to dance. It was the music that makes you want to cry. One by one, women, men and even children, walked onto the stage with a banner in their hands that read the name of the person they were walking for. Mother, wife and best friend, they were all there. Then, one by one, came the survivors. Some dressed for warmth, some dressed for fun, but every single one covered in pink. Each one with a flag that emitted love, courage and hope. It's when I saw those banners that I fully realized what I was walking for. This journey I was about to embark on was not about how many blisters I got, or whether or not my back hurts, it was about fighting for what you want to see in the world. Along with three thousand people in Atlanta, that's what I fought for.
I never truly understood the magnitude of the situation of breast cancer until this weekend. Throughout the day, there were two or three spots on the schedule called cheering sections. When I first read it, I figured there were some family members and friends of those walking, totaling maybe thirty people. However, each cheering station had at least one or two hundred people. There were pre-school kids, parents, grandparents, and random people who just wanted to say thank you to every single walker that went by. Even people in restaurants who didn't even know what the 3-day was until parades of women and men in pink began to pass by cheered. Even semi-truck drivers and cars going both directions would see us and honk really loud. It was maybe obnoxious to the people sleeping in neighborhoods and trying to get work done, but we didn't care. At first I was embarrassed, simply because I didn't know how to respond to everyone cheering just for me. But more and more, the feeling of accomplishment filled me up, and I became proud to be walking sixty miles for such a great cause.
Every three minutes, someone in the world dies from breast cancer, and every 69 seconds, someone else is diagnosed. These facts are the exact ones that Susan G. Komen for the Cure has set out to change, and anyone can participate by walking in the 3-day. Women and men are fighting through breast cancer every single day. Breast cancer doesn't stop pushing, and neither should you. On this walk, I will admit my feet felt like they could fall off by the third day, and my back ached in a way mine has never ached before. But throughout the weekend, I realized this type of pain didn't even come close to equating to that of the victims of the disease. One in every eight women will be or has been diagnosed with breast cancer in their lifetime. There are sixty miles, three days, and one goal: to live in a world without breast cancer, because everyone deserves a lifetime.