Grady parent: three reasons Murray should stay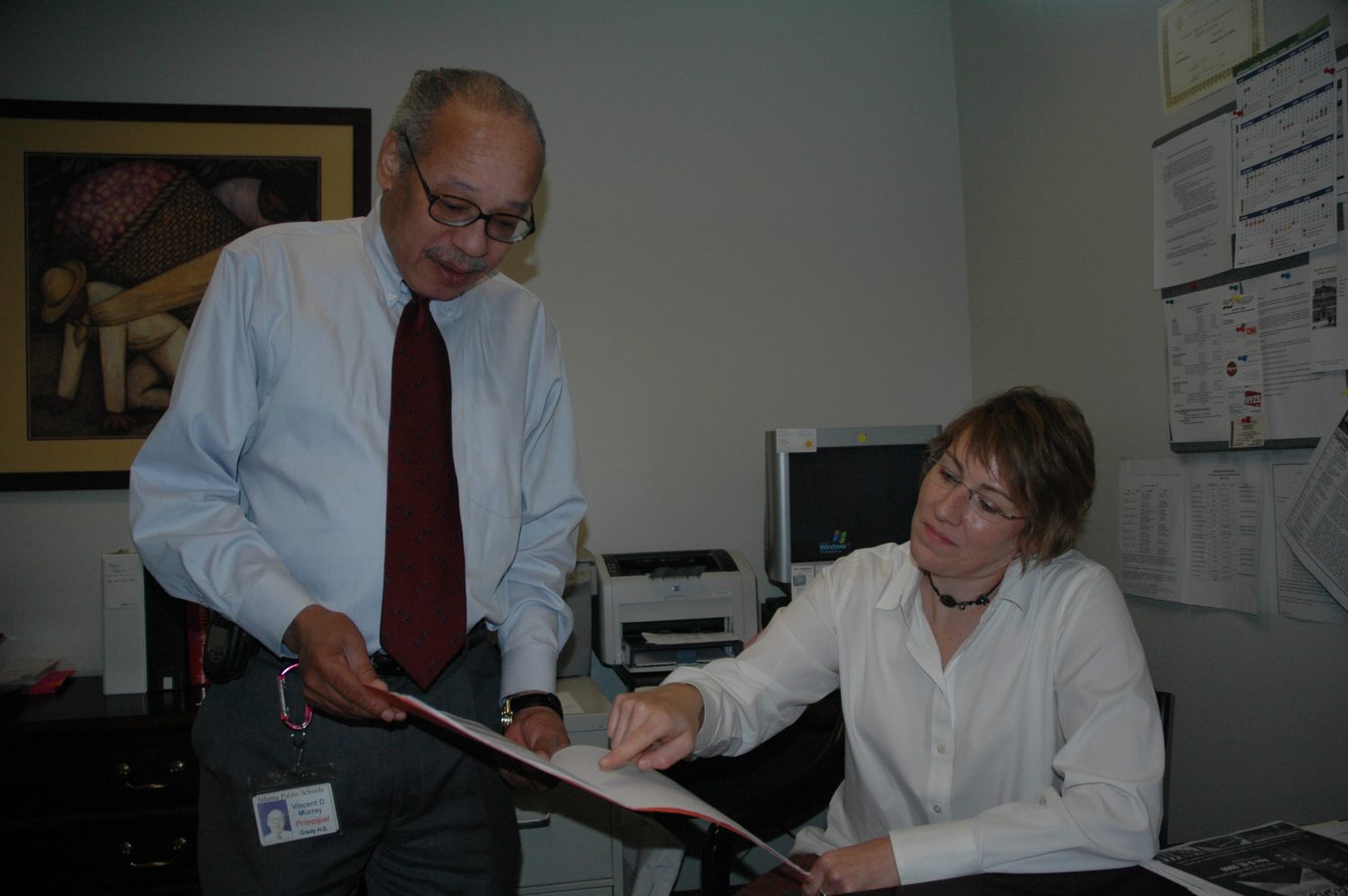 The Southerner
February 28, 2014
This letter was written by Grady parent and attorney Leigh Wilco to APS Board representative Matt Westmoreland. It is published with Wilco's permission.
Dear Matt:
I am writing to you about the decision by APS to remove Dr. Murray as principal of Grady High School. As you know, one or more of my children have been students at Grady continuously for the past 10 years. With Dr. Murray's leadership, Grady has remained a top school and a fabulous educational experience for the students of our community. It has helped produced young men and women who have gone on to the top colleges in the country and successful careers in the business, arts, and public sectors. It has even produced School Board members.
I am urging the School Board to reconsider its decision and retain Dr. Murray as principal for three main reasons: 1) it is the right thing to do for Grady and Dr. Murray; 2) it is not a good idea to do this at this time for Grady; and 3) it is not the right time for APS to do this before a new Superintendent is hired.
First, Dr. Murray has steadfastly, loyally, and successfully headed Grady for over 20 years.  Grady is not a failing school; far from it, it is an extremely high functioning school and is often held up as an example to other schools in Atlanta, Georgia, and the country. Given the student population and funding limitations, its test scores have been extraordinary. It has produced award-winning students in the arts, journalism, debate, mock trial, robotics, science, and athletics as well as other areas. With that record of success under his leadership, it is not only unfair, it is wrong to unceremoniously remove Dr. Murray. Not only is it not the right thing to do to him, no employer can expect loyalty from its other employees if it treats someone like Dr. Murray with such little respect. It certainly is not a good example or lesson for our students.
Moreover, it is not fair to Grady to remove Dr. Murray for no reason other than the stated desire to "move in a different direction." A different direction from the past success?  This is not to say that there have not been some issues and problems at Grady over the years. But what school, business, institution, or organization has not had some issues? The point is that there have not been any major problems and there has been outstanding success. Dr. Murray is not being removed for his or Grady's failures, but for an undefined change in direction. Other parents and I have spoken to many teachers who are the backbone of the school. None have indicated that they want Dr. Murray removed or that they feel that it will improve Grady to have him removed. There may be some who do not like him, but I believe they are in the minority. The Board should not ignore the sentiment and desires of the teachers of the school, especially when the school is functioning as well and at as high a level as is Grady High School.
The second reason is the timing. Next year Grady is having its SACS accreditation reviewed. As we know, this is an important time for any school and the accreditation process is not a simple one. It is not fair to Grady or a new principal to have to go through this process without the history, knowledge, and leadership of very principal whose initiatives and goals are being reviewed by SACS. Putting in a new principal at this time not only makes the job of going through the accreditation process more difficult, it threatens Grady's success in the process.
Finally, the School Board is about to hire a new Superintendent. I assume that the Board plans on hiring someone with vision and leadership skills to move APS forward and away from some of the past issues and failures and to more continued successes. Anyone who possesses these skills would want to have the ability to shape the schools in the model he or she feels is in the best interest of APS. To do so, you would assume that the new Superintendent would want to evaluate each school and the leadership of each school to determine what is best for that school and APS. Given that, it does not make sense for the outgoing interim Superintendent and the Board to remove an existing principal such as Dr. Murray from a successful school to go in a new direction before the new Superintendent has a chance, in partnership with the Board, to determine that new direction.
Again, I could understand the decision to remove Dr. Murray if there had been a major issue or controversy at the school or if the school had been and was continuing to fail under his leadership. But that has not happened. For the sake of Dr. Murray, for the sake of Grady High School and its teachers and students, and for the sake of the soon to be hired Superintendent, I ask you and the Board to reconsider your decision and to keep Dr. Murray as principal of Grady.
Thank you for your time and consideration. I look forward to hearing from you on this very important issue.
Leigh M. Wilco